'Tarzan' Gets Animated, Again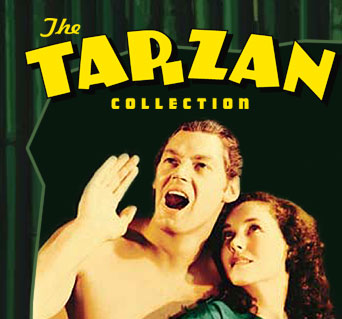 Me Tarzan, you production company desperate for a viable franchise. Constantin Films, the German studio responsible for the Resident Evil series, The Neverending Story, and Downfall (the movie all those Hitler yelling memes came from), is making a CGI animated version of Tarzan. Robert Kulzer and Reinhard Klooss are producing the 3D film, Kulzer is also producing Constantin's upcoming 3D adaptation of The Three Musketeers with Paul W.S. Anderson.
Edgar Rice Burrough's iconic and monosyllabic lord of the jungle has been subject to several revivals in the past, most recently by Disney in an animated film in 1999. Warner Bros and Jerry Weintraub (The Karate Kid) have also been developing a live action Tarzan film since 2003, but do not have a director attached. The last Tarzan film was fairly visually innovative, at the time of its release it was praised for its integration of traditional and computer animation. While Tarzan is a concept actually well-suited for 3D, Constantin's history of mid- to low-budget action flicks doesn't inspire much confidence that they'll bring something new and innovative to the project. But, hey, not everybody can be Pixar.
Source: Variety