'The Bourne Legacy' Debuts at the Top of the Box Office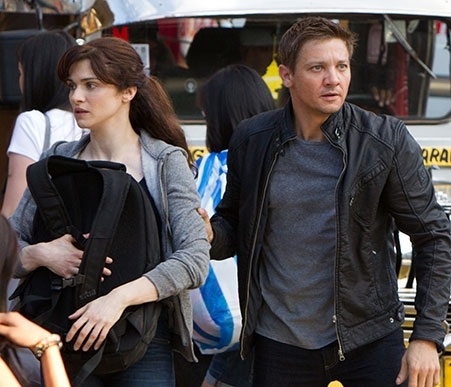 It looks like Jeremy Renner has the same magic touch as Matt Damon when it comes to the Bourne franchise. The Bourne Legacy, his first installment playing a new character, Aaron Cross, scored just above $40 million and was the top draw at the Cineplex this weekend. That bow beats out The Bourne Identity's opening but trails behind the second two movies starring Damon. The Campaign, the long-awaited political satire starring Will Farrell and Zack Galifinakis, opened in the sceond slot, edging out The Dark Knight Rises and the latest Meryl Streep Oscar bait (isn't every time Meryl shows up on screen Oscar Bait?), Hope Springs. The second weekend of family movie Diary of a Wimpy Kid: Dog Days rounds out the top five. Here are the figures.
1. The Bourne Legacy – $40,265,491 Weekend 1
2. The Campaign – $27,440,000 Weekend 1
3. The Dark Knight Rises – $19,540,000 weekend 4 /Total $390,149,000
4. Hope Springs – $15,600,000 weekend 1/ $20,005,300 est since Wed. Debut
5. Diary of A Wimpy Kid: Dog Days – $8,200,000/$30,554,008 to date weekend 2
More:
'Bourne Legacy' Box Office to Re-Boot at Number One
'Total Recall' Tries for Box Office Win!