19 Ways You and Your BFF Are Like 'Step Brothers'
Do you call each other Night Hawk and Dragon? Do you attempt DIY bunk beds even if they collapse on themselves? Would you get Randy Jackson's autograph at the airport? YEP. Here are all the ways you and your BFF because best friends like Dale and Brennan from Step Brothers.
1. You have similar romantic interests.

2. You share the same enthusiasm for Costco.
Or BJ's. Or Sam's Club. Something about bulk shopping excites you both — after all, we all need 50 rolls of toilet paper eventually, right?
3. Karaoke nights are your jam, and you always duet.
How could you not bless the world with your gift of music?
4. You're even great at freestylin' together.
5. You go along with each other's ideas no matter what.. even if they're disastrous.
6. You have secret nicknames that only BFFs could appreciate.
Other people simply wouldn't understand.
7. You like the same TV shows, so Netflix nights are easy.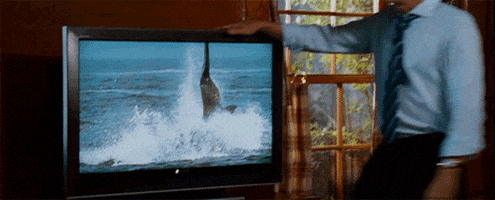 8. You're there for each other when your parents are dragging you down.
9. And when you live at home and just can't take it anymore, you both understand.
10. When your BFF insults you, you know it's just out of love.
11. And you give it right back to them.
12. In fact, you actually share the same favorite dinosaur.
13. You always praise each other's talents.
14. You're there for each other during important moments.
Like job interviews.
15. You both love to take on DIY decorating projects.
16. You have the same sense of humor.
17. A day in the sun can only mean one thing for you guys:
18. Like all best friends, sometimes you fight.
19. But at the end of the day, it's all love.
That's what BFFs are for.