17 Things You Didn't Know About 'Garden State'
Zach Braff may have raised over $3 million for last summer's Wish I Was Here, but did you know that Garden State was entirely financed by one person looking to get into film? Here are all the facts about the 2004 indie smash hit that even the biggest fans may not know.
1. The movie was filmed almost entirely in New Jersey.

We all know that the movie focuses on a man who returns to his hometown in New Jersey following the death of his mother. But it was also largely shot on location in Braff's hometown of South Orange, New Jersey, and also filmed in the surrounding towns: Cranford, Livingston, Maplewood, Newark, Tenafly and Wallington. Some shots were also filmed, like most movies, in Los Angeles and New York City.
2. It was the first script Braff had ever written.
Though he had many of the ideas swirling around in his head for years, Braff wrote the script in four months.
3. Each scene was only shot in one or two takes.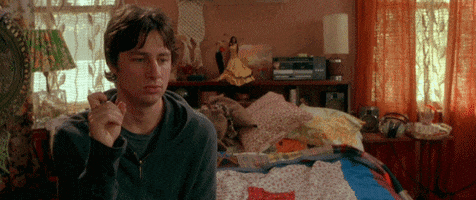 Garden State was shot in only 25 days, and Braff began editing before filming was even finished.
4. It was Jim Parsons' second film role.

He's best known now for his role as Sheldon on The Big Bang Theory, but Parsons' minor role as Tim was only his second time appearing on the big screen.
5. There are many ties to Wish I Was Here.
Braff's second shot at directing came ten years after Garden State, but the film has many references to the beloved indie drama. In both movies, Braff plays an out-of-work actor with father-son issues. In WIWH, Braff's daughter is afraid to swim, and in Garden State, he was famously afraid of the water, too. There are also scenes in both films where a character dances by the fire with a blanket in tow.
6. As a way of self-promoting the film, Braff sent out a mix CD with each copy of the script.
He tried to lure actors in to the movie by sending them a CD of music he hoped to have in the film. Many responded by declining his offer but stating they loved the music. The soundtrack is one of the most beloved of the time — it ended up winning the 2005 Grammy for Best Compilation Soundtrack Album. Wonder how many people have held onto that CD!
7. The soundtrack has sold over 1 million copies.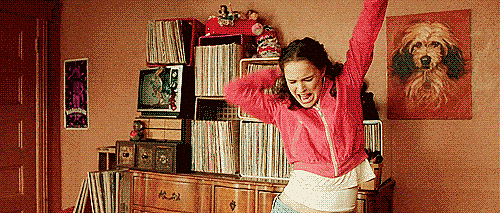 The music was so important to Braff, he hand-picked each song (and the order!) for the film. The soundtrack has sold over 1.3 million copies and has been certified platinum.
8. Braff successfully courted Natalie Portman by way of a handwritten letter.
He had his eye on Portman for the role of Sam and wrote her a letter to persuade her. The two had lunch, and she immediately called her agent to fill the role.
9. Portman was still in college during filming.
The movie was shot during Portman's last semester at Harvard, and she stated the topics in the film resonated with her due to being in the same age group as the characters.
10. Method Man was shy around Portman.
He may seem like a tough-as-nails rapper, but Method Man seemed "bashful" around the actress — possibly due to the colorful language he had to use in their scenes. Or perhaps he was a big Star Wars fan?
11. Michael Weston, who played Kenny the cop, is a good friend of Braff's.
Braff has also included Weston in roles in Wish I Was Here and The Last Kiss, and Scrubs. In The Last Kiss, there is another character named Kenny too, in homage to Weston (his character's name is Izzy.)
12. Braff's friend, musician Joshua Radin, also makes a cameo in the film.
Radin's music did not appear on the soundtrack, though Braff did include some on the soundtrack to The Last Kiss.
13. Braff has said "about 75%" of the things that happened in the movie are based on real events.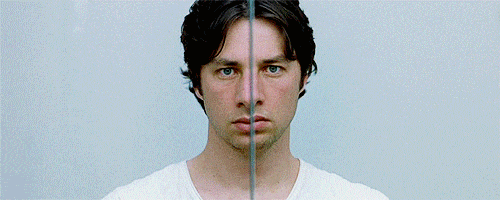 Braff drew partially on knowledge from his mother, a psychologist, his stepfather, also a psychologist, and his stepmother, a therapist, to give scenes involving mentions of psychiatric medication and process.
14. One person financed the entire film.
Gary Gilbert, who had made money in the home-mortgage business, was looking to get into film. He reportedly told Braff, "Get the budget down to $2.5 million, and I'll write you the check myself." And he did!
15. Braff wanted the movie to romanticize New Jersey.
Inspired by Woody Allen's Annie Hall and Manhattan, Braff wanted to show his home state in a similar light.
16. During the film's premiere at the Sundance Film Festival, Braff was roomies with Maggie Gyllenhaal.
The two are married now, but at the time, Gyllenhaal was dating Peter Sarsgaard, who plays the childhood friend of Braff's character in Garden State. Braff had to crash on their couch.
17. In a show of Jersey pride, then-Senator Jon Corzine flew in for the premiere.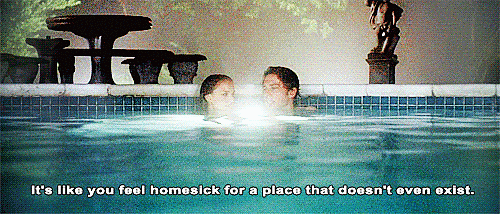 After the film appeared at Sundance, Fox Searchlight and Miramax jointly offered $5 million to release the film, something that rarely ever happens.