13 Things You Didn't Know About 'The Hunger Games'
The Hunger Games is officially coming to a close with the release of its last movie, The Hunger Games: Mockingjay, Part 2. Many fans will be excited to see it, but they'll also be mourning that it's over. Don't be too sad though! There is plenty of trivia out there to dive into now the series is over. Here are 13 things you probably didn't know about it to get you started.
1. Author Suzanne Collins was a staff writer on Clarissa Explains It All in 1993 and The Mystery Files of Shelby Woo for a year in 1997.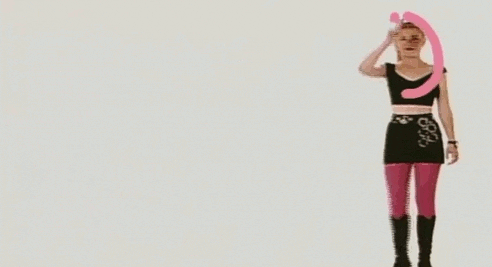 2. Jennifer Lawrence kept Katniss' leather jacket and boots.
3. Josh Hutcherson kept the locket that Peeta gives Katniss.
4. Buttercup the cat was recast after fans called out the first one for not looking anything like the cat in the book.
5. The cast had a swear jar to keep from cursing in front of young actors.

Someone told The Sun that Jennifer has the biggest potty mouth!
6. Josh Hutcherson's pants ripped when he got down on one knee in the proposal scene.
7. Jennifer Lawrence would eat garlic or tuna before kissing scenes with Liam Hemsworth.
"I gave him fair warning," she said at a press conference. Hemsworth definitely thought it was disgusting.
8. After Philip Seymour-Hoffman passed away they decided to give his lines to other characters rather than recast him.
9. The actors ate real raw fish in the scene where Katniss, Finnick, and Peeta are eating on the beach.
10. Jennifer Lawrence dropped out of Savages to star in the first film. Blake Lively later took the role.
11. The three-finger salute was used by real protesters in Thailand and it was then banned by military.
12. While making the first film Jennifer accidentally gave Josh a concussion while goofing around and accidentally kicking him in the head and knocking him out.
13. Elizabeth Banks' nails were so hardcore she couldn't go to the bathroom without someone else helping her undress.