Tom Hardy Cast in Movie Adaptation of 'Tom Clancy's Splinter Cell' Videogame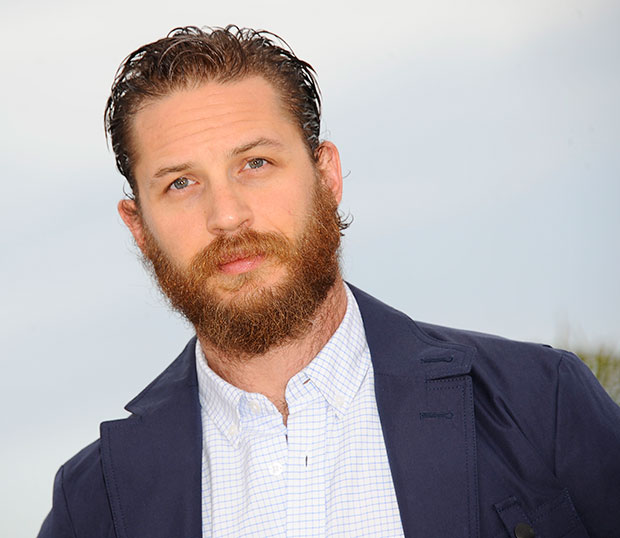 From now on, the part of "lethal killing machine" should automatically go to Tom Hardy. The Dark Knight Rises star has just been cast as lethal covert operative Sam Fisher in the movie adaptation of the hot-selling videogame series Tom Clancy's Splinter Cell, Deadline reports.
The project still hasn't landed a studio, though Warner Bros. and Paramount have been rumored to be interested. But it does have a writer, Eric Warren Singer, who cut his thriller chops by previously penning Tom Tykwer's The International.
Hardy, who broke Batman's spine as Bane in The Dark Knight Rises and played other, slightly less menacing, slightly more intelligible badasses in Warrior and Tinker, Tailor, Soldier, Spy—and is set to inherit Mel Gibson's Road Warrior mantle in George Miller's Mad Max: Fury Road—will play Splinter Cell's pivotal central character, Sam Fisher. Fisher is a black ops heavyweight who takes on covert globe-trotting missions to battle rogue Chinese generals and Canadian cyberterrorists and investigate assassinations in places like Georgia and Azerbaijan. Much like Clancy's best known character Jack Ryan, Fisher's combination of brains and brawn is catnip for any actor looking to headline his own action-adventure franchise. So far 23 million copies of six separate Splinter Cell games have sold since the series began in 2002.
This is another bit of big news for Ubisoft, the French company that produces the Splinter Cell videogames, following their announcement that they've partnered with New Regency to turn their other big title, Assassin's Creed, into a movie starring Michael Fassbender.
With big guns like Fassbender and Hardy attached to game-derived flicks, it's looking more and more like videogames could become Hollywood's next go-to storytelling well, much like a decade ago when Sony, Fox, and Warner Bros., among other studios, began in earnest to tap comic books for cinematic inspiration. As long as these movies don't turn out like Max Payne and Doom.
Excited for the news about Hardy being Sam Fisher? And which movie adaptation are you more excited for: Splinter Cell or Assassin's Creed?
[Photo Credit: Wenn]
More:
Videogames that Really Need to Be Made Into Movies
How 'Wreck-It Ralph' Unlocked Its Unbelievable Cast of Videogame Legends
From Our Partners:

'Twilight' Cast Now and Then (PICS) (Moviefone)
How to Be a Bond Director
(Moviefone)