16 Times Tumblr Had All The Best 'Harry Potter' Jokes
Tumblr is a magical place for fandoms. If you love something, you can go to Tumblr and obsess over it with others who are just like you. In the world of Tumblr, one fandom reigns supreme and that is the Harry Potter fandom (though the Supernatural fandom lurks close by). Everyone loves Harry Potter and if they don't, then Tumblr users shame them away. Because Tumblr is a safe space for HP fans to express their obsession.
1. When we all questioned what kind of school Hogwarts was:
2. When we learned the Death Eaters shopping motto:
3. The "You have your mother's eyes" joke:
4. When Harry was an idiot and didn't know how to speak:
5. When the flaw in Voldemort's murderous plans was revealed:
6. The MANY different ways to laugh at this moment: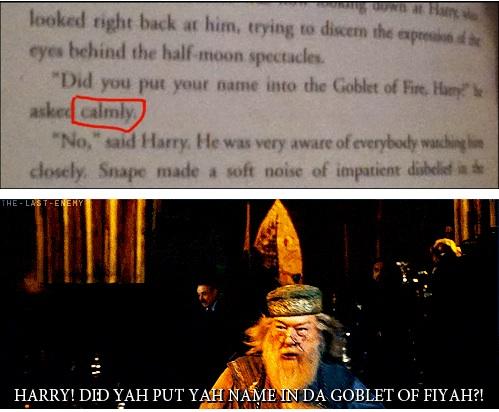 Calmly.
7. The year that the budget was tight:
8. That time Tumblr users URLs came in real handy:
9. When we discovered the truth behind Oliver Wood:
10. When we all knew that poor Harry just wanted a normal school year:
11. The time someone called out Dumbledore's logic:
12. When this theory about Lockhart appeared:
13, When we finally found out what would have happened if Lily married Snape:
14. When someone suggested Voldemort gave Ginny a sex talk:
15. Harry Potter from Draco Malfoy's perspective:
16. Harry Potter described in two sentences: