What Does Your Favorite Batman Say About You?

There are more Batmans in pop culture than there are names that start with K in the Kardashian dynasty. But, like snowflakes (and Kardashians), every one is a little bit different. Yes, depending on which version of the Caped Crusader you like the best, we can learn a lot about your personality. Look below for the Dark Knight that you like the best — I can tell you a thing or two about your deepest thoughts. Think of it as kind of like the Magic Eight Ball, but about half as accurate. (Okay, not accurate at all.)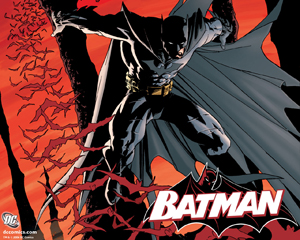 Comic Book Batman: He's been around since 1939. The one from the DC funny pages is still your jam.
What It Says About You: You like everything the way it always used to be: Coke Classic, Original Recipe KFC, Nacho-flavored Doritos. No Cool Ranch for you. No, that's too new-fangled. You often start conversations about movies with, "Well, in the book… " You say that you don't watch television, but you never miss an episode of Fringe on the Internet and you sent a letter to Fox asking that Alcatraz not get canceled. There is a half-used bottle of ProActive in your medicine cabinet.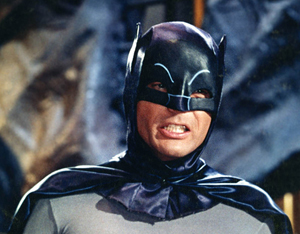 TV Show Batman: The campy Adam West character — tights and all — is still the first exposure many had to the hero.
What It Says About You: Hi Dad! Yes, if this is your favorite, you are either my father, a fan of Family Guy, or someone who has a severe Spandex fetish. If you are actually my father, you are already all three. Don't worry, I won't tell mom.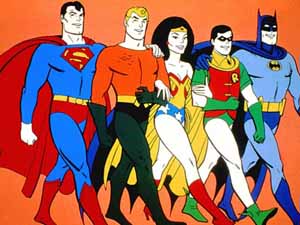 Superfriends Batman: Batman and his tart Robin were major figures in this '70s Justice League cartoon.
What It Says About You: You probably live within 10 miles of your parents' house and still bring your laundry over when your mom makes you dinner. You pretend like watching Adult Swim makes you an actual adult, but it doesn't really. Maybe watching Breaking Bad and being an expert at Call of Duty does, but not really. You eat a lot of Cap'n Crunch. You own way too many T-shirts and you should probably throw out those Tevas. Gross!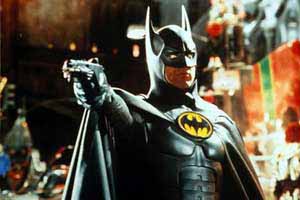 Michael Keaton Batman: Tim Burton's controversial choice for his two flicks. This guy's career never really took off after the movies.
What It Says About You: You own a semi-ironic Saved by the Bell T-shirt but you don't wear it out that often because you usually wear all black. You hate Christmas and prefer to listen to albums (which you still refer to only as "records") on vinyl. You think that you are playing devil's advocate, but you have a tendency to like all the things that other people hate and hate things everyone loves. Is that your deal with Christmas? Your favorite show is It's Always Sunny in Philadelphia, mostly because it's not that popular.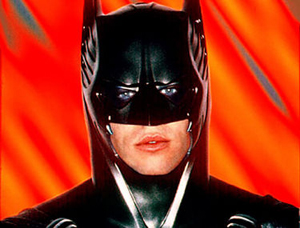 Val Kilmer Batman: This notoriously difficult-to-work-with replacement for Keaton starred in one movie and then got fat.
What It Says About You: Come on, this isn't anyone's favorite.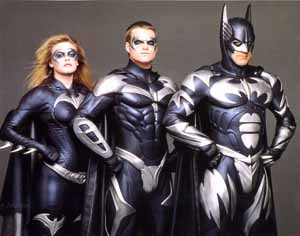 George Clooney Batman: The burgeoning superstar had nipples on his Batsuit in Batman & Robin.
What It Says About You: No matter what he does, your boyfriend is never going to be good enough. You have seen every episode of The Bachelor and while you sneer at the girls on it, you really wish that the producers would ask you to try out. You drink too much wine and stopped watching Grey's Anatomy three seasons ago, but you still buy the soundtracks. You own too many scarves. You consider yourself "a Carrie."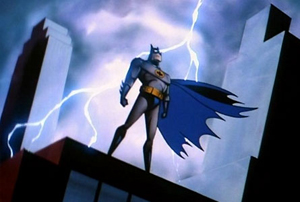 Batman: The Animated Series Batman: This '90s staple was beloved by more than the after-school set.
What It Says About You: Your first apartment is really nice, but it really could use some sprucing up and maybe something not from IKEA. You steal most of your "content" from the shadier places of the Internet, not because you can't afford cable, but you somehow feel entitled to not pay for anything. You love mash-up videos on YouTube and usually go to midnight screenings and act like you're not so incredibly excited about the latest blockbuster. But on the inside, you could pee your pants with anticipation. You sneak a flask into the movie. You'd be so embarrassed if your girlfriend knew how big your porn stash is.
Christian Bale Batman: Sure, there are plenty of people who love The Joker, but the actual guy in the Batsuit has been the passed-over rasp of Christopher Nolan's trilogy.
What It Says About You: How's Fifty Shades of Grey? You're probably loving it. You say that you just want to know what everyone is talking about, but you are really, really into it. You even read it while waiting for a midnight screening of Magic Mike. You don't have a boyfriend right now, but you know that when you do, he will be really really special and love you for who you really are inside. You are Team Jacob. You keep a pair of "work shoes" under your desk so you can wear flats on your commute.
Follow Brian Moylan on Twitter @BrianJMoylan
More:
What Your Favorite Snow White Says About You