Where Is 'The Conjuring' Sequel 'Annabelle' Filming This Week?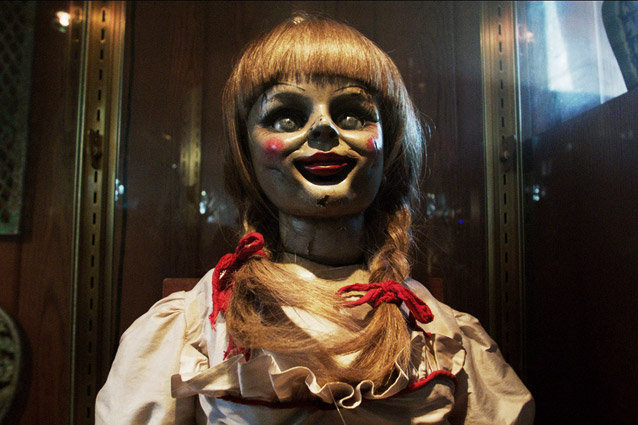 Warner Bros. Pictures via Everett Collection
It's going to be a scary day on sets across the country today. Here's a look at three spooky projects filming this afternoon.
The Conjuring sequel focuses on the horrifying Anabelle doll that haunted two young women in the first film. You can catch Annabelle filming tonight at 711 S Plymouth Blvd in Los Angeles from 5 PM to 6 AM… or in theaters on Oct. 3.
Experimenter
The story behind Experimenter is more disturbing than scary, especially considering it is a true story. The independent movie stars Peter Sarsgaard as social psychologist Stanley Milgram, who conducted controversial Obedience Experiments at Yale University in the 1960s. Throughout the study he documented the responses of ordinary people who believed they were sending harmful electrical shocks to strangers.
Today, Sarsgaard will be filming scenes for Experimenter at Bedford Park Blvd W and Goulden Ave in Bronx, NY.
The Walking Dead
The Walking Dead is back at it today in Senoia, GA. The show will be filming on Rock House Rd from Crawford Rd to Old Ga 85 into the evening.
Can't make it to the set today but still want to check out all of the places the show has called home? You can take a Big Zombie Tour of Atlanta, Senoia and the surrounding areas with Atlanta Movie Tours each weekend for $65. Pick up your tickets at atlantamovietours.com.
Want to see where more movies and TV shows are filming around the U.S. today? Check out my Daily Filming Locations at OnLocationVacations.com!