Will Arnett Better Play Splinter in Michael Bay's 'Ninja Turtles' Movie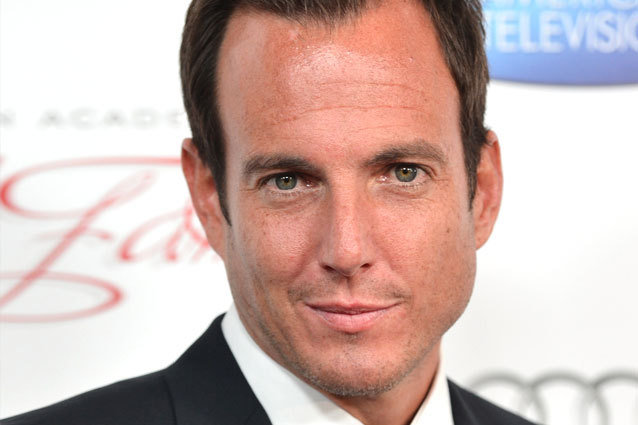 Sure, Will Arnett would probably make a great villain, since we all know he's pretty great at being bad (we're looking at you, Devon Banks), but let's be serious: that man was born with the perfect vocal aptitude to play a giant rat guru/ninja master. So we were intrigued to learn that Arnett has been cast in the upcoming Michael Bay/Paramount Teenage Mutant Ninja Turtles remake — the truncatingly titled Ninja Turtles. Unfortunately for us, though, Arnett's exact role is still top-secret information, according to the Hollywood Reporter.
RELATED: Will Arnett Jumping Ship Before 'Up All Night' Cancellation
The film, directed by Jonathan Liebesman, will be shot as a live-action/CG hybrid. Megan Fox stars as turtle-friend and human April O'Neil, while Pete Ploszek, Jeremy Howard, Noel Fisher, and The Hunger Games: Catching Fire's Alan Ritchson will play the rambuctious teenaged turtles with a taste for the 'za (that's pizza for all you non-teen-boys out there). Hollywood.com has reached out to a rep for Arnett for comment on the casting, but did not hear back at the time of publication.
RELATED: 'Ninja Turtles' Casts Its Four Teenaged Reptiles
Of the major roles left to cast, there are three: sensei/master rat Splinter, big baddie Shredder, and human buddy Casey. Since it's been reported that Arnett will not play Casey, it seems obvious that he'll play one of the other two. We could probably learn to live with an Arnett-as-Shredder casting, but c'mon: that man should definitely be voicing a rat.
What do you think of this latest casting development? Sound off in the comments!
Follow @alicialutes on Twitter
[Photo Credit: TBD]
---
From Our Partners:


40 Most Revealing See-Through Red Carpet Looks (Vh1)


33 Child Stars: Where Are They Now? (Celebuzz)