10 Best Insults at the 2013 Golden Globes: Someone Give Russell Crowe a Hug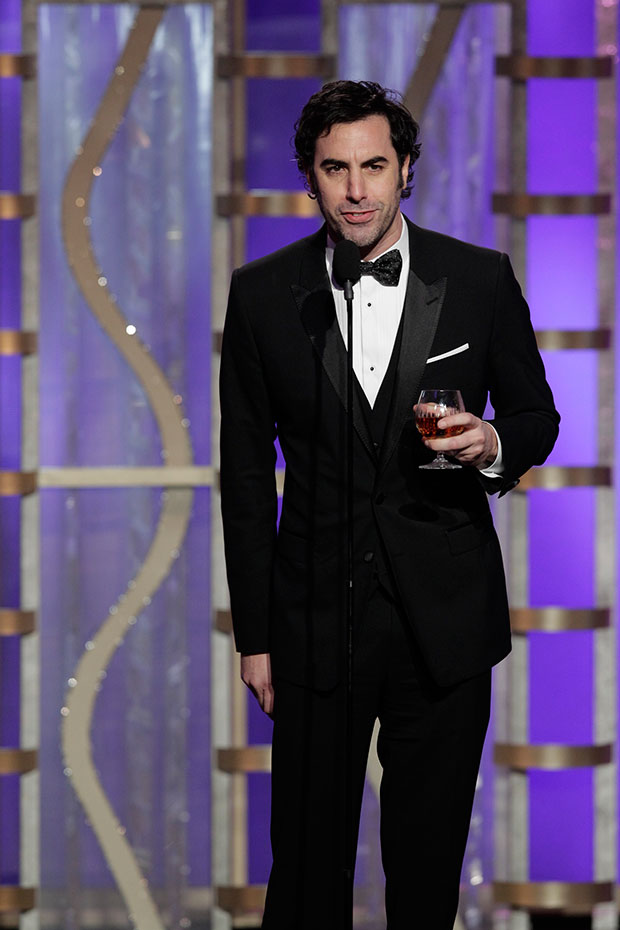 If the Oscars are a time for every actor and filmmaker to put on their serious faces and bow down to Hollywood, then the Golden Globes are a time for the stars to cut loose and have a good laugh.
Over the years, the Globes have become more of a celebrity roast than an awards show, and 2013's ceremony was no exception. Here are a few of the best zingers from the night, famous faces jabbing one another for our amusement:
1. "When it comes to torture, I trust the lady who was married to James Cameron for three years." – Amy Poehler "praising" Zero Dark Thirty director Kathryn Bigelow (don't worry, Bigelow laughed).
2. "Does this say 'I beat Meryl?'" – Jennifer Lawrence reminds us that Streep can't win every year.
3. "Russell Crowe had four months of singing lessons. That was money well spent." – Sacha Baron Cohen
4. "A man so versatile, he played Iron Man in three movies." – Tina Fey introducing Robert Downey Jr., star of this summer's Iron Man 3.
5."Congratulations, Lena. I'm glad we got you through middle school." – Fey drops another one, this time ribbing her spiritual successor Lena Dunham.
6. "Are you sure there's room for another ex-president on the stage?" – Daniel Day-Lewis, jabbing himself for winning yet another Best Actor statue for Lincoln.
7. "I have not seen someone so totally alone and abandoned like that since you were alone with James Franco at the Oscars," – Fey to Les Mis actress Anne Hathaway.
8. "Wow, what an exciting guest. That was Hillary Clinton's husband!" – Poehler, on Globes special guest Bill Clinton.
9. "Quentin Tarantino is here — the star of all my sexual nightmares." – Fey gives us all the willies.
10. Jodie Foster to everything celebrity. Less acceptance speech, more ultimate declaration.
[Photo Credit: NBC]
Follow Matt Patches on Twitter @misterpatches
More:
2013 Golden Globe Awards: See the Full List of Winners Here!
Globes 2013: Tina Fey & Amy Poehler Deliver The Best Monologue Ever?
Golden Globes 2013 Red Carpet: Who Has Award-Winning Style?

Megan Fox's 12 Hottest Moments (Moviefone)

Ryan Gosling's 'Airbrushed' Abs: Plus 19 More Reasons We Love the Actor (Moviefone)