10 Surprisingly Low-Rated Comedies on Rotten Tomatoes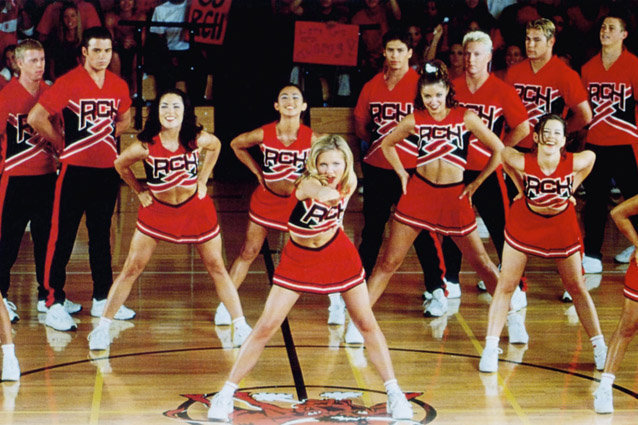 Universal Pictures via Everett Collection
Movie fans don't always agree with the critics, it's just a fact of life. However, Rotten Tomatoes has become the place to find out both the audience and critic ratings of any film so viewers can compare and make an informed decision. While critics and fans agree on a lot of films, there are many comedies that reviewers panned even though they were loved by the audience. We've put together a list of the 10 most surprisingly rotten comedies because, at least on these occasions, the critics are totally wrong!  
Wet Hot American Summer
Critics Score: 31%
Audience Score: 82%
The cult hit that is Wet Hot American Summer remains popular among fans to this day, possibly because its cast included some major comedians like Amy Poehler, Paul Rudd, Michael Ian Black, and Bradley Cooper. 
Ace Ventura: Pet Detective
Critics Score: 45%
Audience Score: 57%
Though Jim Carrey's wacky humor isn't appreciated by everyone, to some, Ace Ventura is one of the funniest movies they've ever seen. If nothing else, it's certainly unique.
Tommy Boy
Critics Score: 44%
Audience Score: 91%
The comedy starring two Saturday Night Live favorites, Chris Farley and David Spade, is a classic! It's surprising that Tommy Boy received such a low score, and if you narrow the Rotten Tomatoes score from all critics to just the top critics, the score goes down to 18%.
Billy Madison
Critics Score: 46%
Audience Score: 80%
It may be debatable which of Adam Sandler's films is his best, but many fans are sure to name Billy Madison. Even if it's not the best Sandler comedy, it's easily top five. 
Super Troopers
Critics Score: 35%
Audience Score: 90%
Perhaps its silly humor didn't appeal to the critics, but it did make Super Troopers a hit among movie viewers. 
Bring It On
Critics Score: 64%
Audience Score: 66%
Rotten Tomatoes failed us all around on this one. Bring it On is one of the funniest movies of the past two decades. "We're awesome, we're hot, we're everything you're not." You tell 'em, girls.
Hot Rod
Critics Score: 40%
Audience Score: 64%
As Andy Samberg's first lead role, Hot Rod was the movie that launched his career — with the help of Saturday Night Live, of course. Cool beans!
National Lampoon's Van Wilder
Critics Score: 18%
Audience Score: 74%
Sure, Van Wilder may be a gross-out comedy, but it also launched Ryan Reynolds' career. And if you can sit through it without laughing, you are a stronger person than I.
The Hot Chick
Critics Score: 21%
Audience Score: 60%
Rob Schneider adopting the airs and mannerisms of a teenaged girl, plus Rachel McAdams portraying a gross small-time crook? C'mon, it's one of the best body-switching comedies out there.
Grandma's Boy
Critics Score: 18%
Audience Score: 86%
Another silly-and-gross comedy that critics weren't amused by is Grandma's Boy. However, its raunchy humor was such a hit among fans that the movie's ratings have the biggest disparity of all the comedies on this list.