'360': Anthony Hopkins Doesn't Give Up — EXCLUSIVE CLIP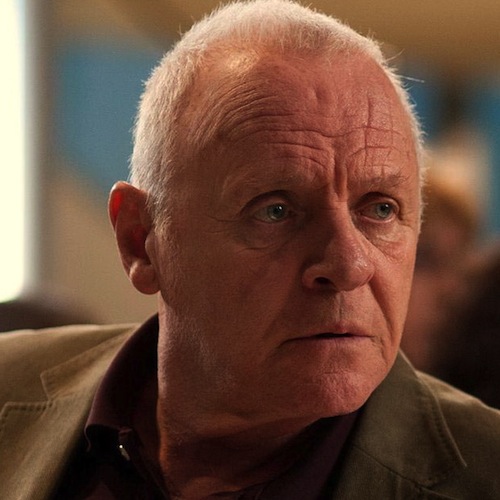 In a new, exclusive clip from the upcoming dramatic thriller 360, we're treated to a brief masterclass in subtle, subdued acting courtesy of Anthony Hopkins.
The brief video features a somewhat downbeat, decidedly non-Hannibal Lecter-esque Hopkins explaining to a woman named Laura (Maria Flor) why he's headed to Phoenix — he suspects his daughter has died and that her bodied has been found — before someone awkwardly asking her on an airport-dinner date.
In the film — which interweaves the lives of disparate strangers via their personal relationships — Hopkins is part of an all-star cast that includes Rachel Weisz, Jude Law, and Ben Foster, with Oscar-nominated director Fernando Meirelles behind the camera. Check out the clip below, and catch 360 in theaters Aug. 3 and currently On Demand and iTunes.
More:
Anthony Hopkins Nearly Unrecognizable as Alfred Hitchcock – PHOTO
Fernando Meirelles and Peter Morgan to Go '360'