4th of July Fun: Iconic American Foods in Iconic American Films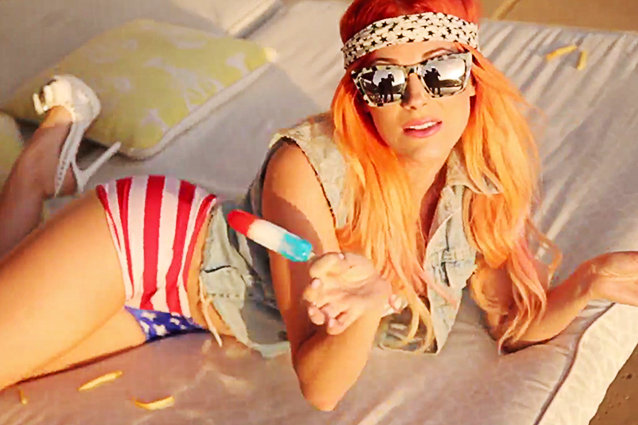 Hot dog! With the 4th of July drawing near, it's time to start thinking about fireworks, patriotic playlists, and most importantly, food. From grilled hamburgers to homemade pies, Americans tend to serve up the same sorts of dishes to celebrate our Independence Day year after year. Here are a few of those classic American foods and the roles they've played in some iconic American movies.
Apple Pie
There's a reason we use the expression "as American as apple pie" — this variety of pie has become a sort of symbol of American pride. When you think about apple pie and cinema, it's impossible to forget the iconic masturbation scene from… you guessed it: American Pie. The movie spawned a slew of sequels and spinoffs, but none compare to the original, where we see innocent Jim take his curiosity about sex to a memorable level. 
Hot Dogs
From Coney Island to the baseball stadium, hot dogs have a big presence in American culture. It's fitting, therefore, that they pop up in quite a few popular movies. In Mean Girls, one of the funniest victims of the Plastics' Burn Book is Amber D'Alessio, who "made out with a hot dog." But that wasn't the first film to feature the frankfurter. In a memorable scene from Father of the Bride, Steve Martin's character has a meltdown in the supermarket over the blatant collusion between hot dog and hot dog bun companies in the U.S. And last but not least, in the beloved 4th of July scene in Sandlot, the rotund catcher Hamilton Porter grabs a hotdog from the neighborhood barbecue on his way to play baseball under the fireworks.
Hamburgers
As Samuel L. Jackson says in Pulp Fiction, hamburgers are "the cornerstone of any nutritious breakfast." Well, that may or may not be true, but burgers are certainly one of the cornerstones of American cuisine and, as such, they make an appearance in quite a few movies. Beyond the famous Pulp Fiction scene, who can forget the Kenan and Kel classic Good Burger?
Fried Chicken
We'd be remiss to not point out the iconic dinner scene in Talladega Nights: The Ballad of Ricky Bobby. As Ricky Bobby sits down to dinner with his bleach-blonde wife and sons Walker and Texas Ranger, the NASCAR driver says grace over their meal of Dominos, KFC, and Taco Bell. Yep, that's pretty much as American as it gets.
So there you have it, typical American cuisine in typical American movies. Our final example is not exactly from a feature film, but we can't help but highlight the patriotic popsicle that Bonnie McKee snacks on in her new star-studded music video for "American Girl." If this video doesn't scream 4th of July, then we don't know what does. 
Follow Caroline on Twitter @carolinesb | Follow Hollywood.com on Twitter @Hollywood_com
More:
13 Celebs in Really, Really Ridiculously Patriotic Garb
Bonnie Mckee's Music Video 'American Girl' Features Every Celebrity Ever
Transformers 3 Sparks Fourth-Of-July Fireworks! 
---
From Our Partners


Stars Pose Naked for 'Allure' (Celebuzz)


20 Grisliest TV Deaths of 2012-2013 (Vulture)