A Brief History of Romantic Bad Boys on Film

This Friday, Disney's Prom hits theaters in hopes of reminding us all of the magic of the big dance. While the film is about many different couples getting ready for the big dance, we find one, central couple who manages to deliver the one glaring, unrealistic teen romcom stereotype we can't manage to shake (and for the most part, we don't want to): the sensitive, brooding bad boy.
In Prom, the brooder is none other than Jesse (Thomas McDonell), a motorcycle riding, long-haired, ne'er-do-well sentenced to the Prom committee for missing class. Naturally, he butts heads with blonde-haired do-gooder, Nova (Aimee Teegarden), but it's not long before the romantic sparks are flying. We girls – and a few boys here and there – are always suckers for the romantic bad boy type; we know it's nothing new, but we still eat it up. But just how long has this fantasy man been a part of our onscreen vocabulary? A really, really long time. Here are the guys you can blame for today's Jesses and other stubble-riddled, lovable bad boys.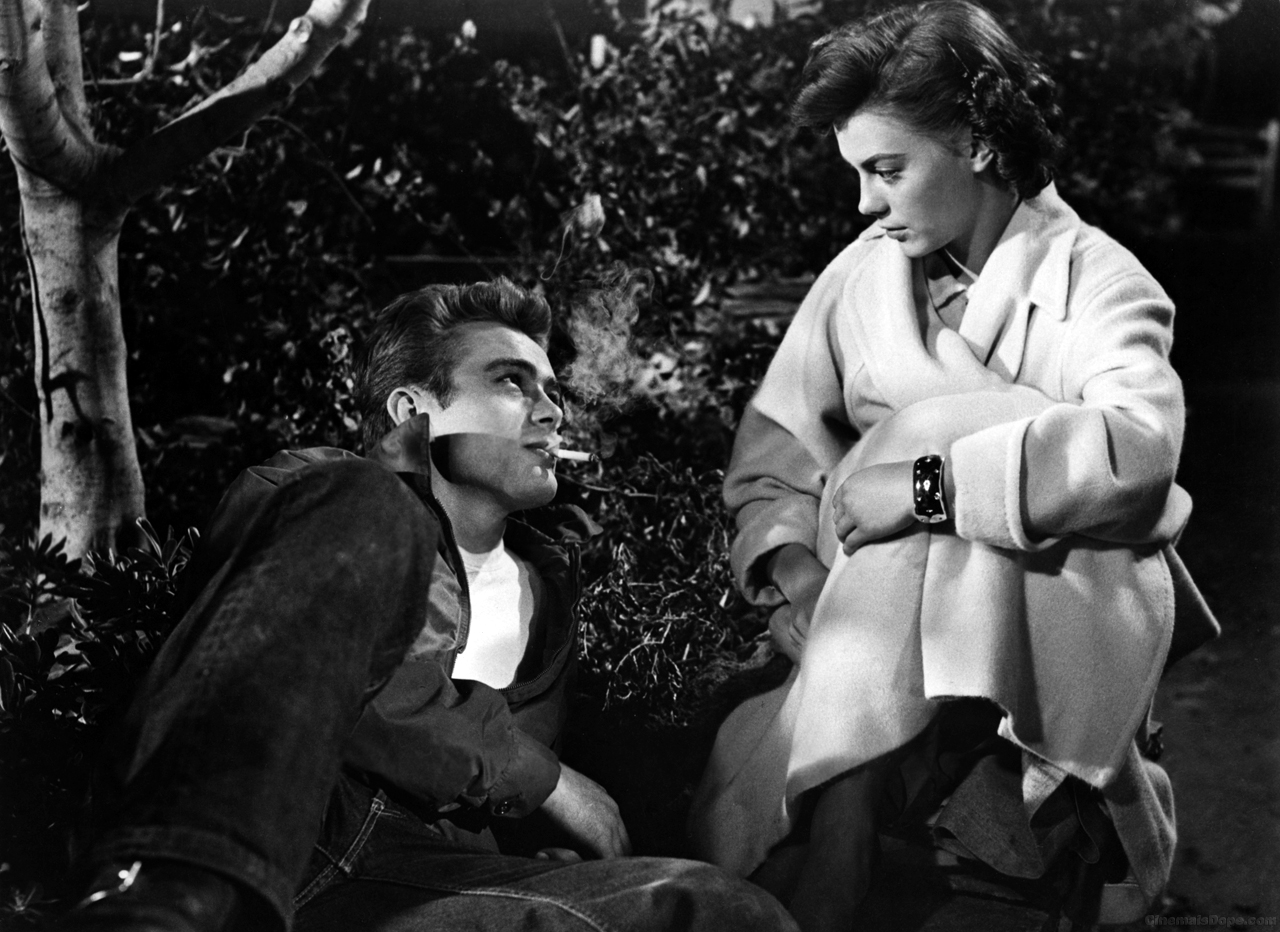 Jim Stark from Rebel Without A Cause (1955)
Here we have the original bad boy played by the real life poster boy for Hollywood bad boys. James Dean's Jim Stark is what you'd call a text book example: he's got trouble at home, he gets in fights with the kids at school, he smokes cigarettes, he rides a motorcycle, he's got the smolder. Plus, he's got that whole heart of gold thing going on. It's no wonder he spawned so many characters of his ilk.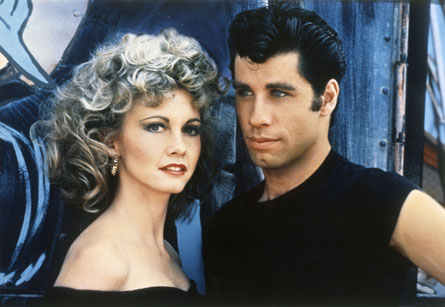 Danny Zuko from Grease (1978)
At least when it comes to Grease, they attempt to tell us what Danny Zuko really is. Sure, "Summer Nights" is fun to sing and all, but you can't ignore the stark contrast between Danny's line "We made out under the dock" and Sandy's version of the story, "We stayed out 'till 10 o'clock." Danny's a dog, just like every other guy, but of course, somewhere deep down inside he really cares about Sandy and ends up wearing the lame varsity sweater. Now that's love.

John Bender from The Breakfast Club (1985)
We could probably make our entire list from just John Hughes movies, but we'll stick with the quintessential brooding young man, John Bender. He owes his entire existence to James Dean. He's essentially the 1980s version; he's got a bad home life, he's a regular in detention, and he's got a complete disregard for others until he wants to kiss Molly Ringwald.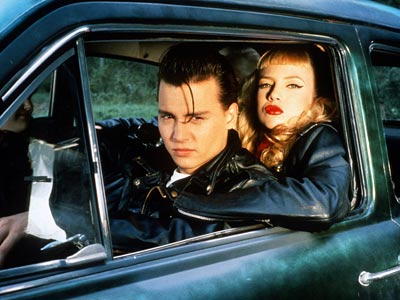 Cry-Baby from Cry-Baby (1990)
Alright, so this John Waters character is really aiming to poke fun at the stereotypical bad boy, and boy does he hit the nail on the head. Greasy hair: check. Motorcycle: check. Secret talent: check. Leather jacket: check. Irresistible smolder: check. Plus, and here's the clincher: he's got that single, sensitive tear thing going on. Sensitive and dangerous? Sigh.

Patrick Verona from 10 Things I Hate About You (1999)
Well, in Patrick's case, the tales of his bad boy lifestyle are greatly exaggerated, but he still counts. He's just bad enough to keep up with Kat's shrew-like tendencies (because the movie is based on The Taming of the Shrew), you know the typical underage drinker and occasional smoker who's just corrupt enough to date a girl for money, but sweet enough to risk detention to serenade her once he falls in love with her.

Landon Carter from A Walk to Remember (2002)
This is a tough one because – spoiler – Mandy Moore's character, Jamie, is terminally ill. But the part of the story we need to focus on is the fact that Landon, who spent most of his days wreaking havoc and getting drunk in the small North Carolina town where the story takes place, gets forced into performing in the school play with Jamie where he's reformed through the power of the theater and falls madly in love with her. It's a sweet, sad story, but it's still an important part of the bad boy fabric.

Edward Cullen from Twilight (2008)
I didn't want to include this sparkly vampire, but I have to admit he belongs on here. He's bad because he's a freaking vampire who can't get too frisky because he might bite his lady love (hello, GIANT metaphor). He also rides a motorcycle. And he broods…a lot.