A Cynic's Guide to Summer 2011
Let's be honest: January, February, March and April were rough. I went through probably my longest moviegoing drought ever, because, well, Take Me Home Tonight, Big Mommas: Like Father, Like Son and the like are not even worthy of being a background distraction on TV, let alone the relative hassle of going to the multiplex. But just in the nick of time, like the plot of its own movies, summer is here to rescue us with the promise of the outrageously expensive escapism we so desperately need. Or is it? "Blockbuster season" doesn't come without its major nuisances, both on-screen and off-, and there's plenty to be put off by. Here are some reasons to temper your excitement this time of year, and/or summon your cynicism.
It's Annoying-Crowd Season
Plan on catching that movie you've been anticipating since it was penciled into the summer calendar two-plus years ago? Well, be prepared to be annoyed — because you're not alone, and chances are, the big-budget spectacle you so badly want to see is the same one a lot of people (in some cases, the dreaded "kids off from school") want to see. There will be popcorn chomping so loud you can feel it; whisper-shouting; screaming babies in R-rated movies; Angry Birdsin'; and not one empty seat between you and a puberty-stricken group of offenders. Who knows — some young'n might even whip out the ol' laser pointer and shine it in Thor's eye during his climactic world-save. If you're like me and hate movie theaters BUT love movies, you're gonna have to resist the urge to see almost everything during its opening weekend and wait until roughly its last weekend of release. Another option that I've found works quite well? Go see the 2-D version of a movie that's playing in 3-D or IMAX. You'll save yourself money, a headache and a trip to misanthrope land.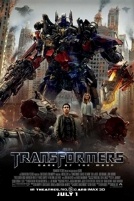 Unoriginality
Perhaps more than ever before, summer 2011 is serving up a ludicrous amount of sequels, remakes, adaptations and "reimaginings." Out of the entire season, there are two (!) weeks in which the biggest release is completely original: July 8th's formidable duo of Zookeeper and Horrible Bosses, and originality's Great Hope, June 10th's Super 8. That isn't to say unoriginal movies can't turn out to be great, but it is a very interesting, if not depressing, observation about today's Hollywood and how safely everything is being played. It also makes a movie like Inception that much more amazing for being the quintessential industry oxymoron: an original blockbuster. If it had flopped — a.k.a. made only a couple hundred million — who knows? Summer 2011 might be completely devoid of big-budgeted original movies.
Unnecessary Movies Abound
Most movies are unnecessary, of course, and that's a year-round epidemic, but the highest concentration always occurs during summertime. We didn't need a second Transformers, but a third? We didn't need a third Pirates of the Caribbean, but a fourth? We didn't need a fourth Fast and the Furious — or Final Destination — but a fifth? (In case you're wondering, an April 29 release can be considered a summer movie when its trailer boasts, "This year, summer…comes…early!!!") And those are just the sequels. The sheer, uh, unnecessariness of movies like Rise of the Planet of the Apes, Conan the Barbarian, The Smurfs (if seen sober), and almost every rom-com slated for release is not even quantifiable.
It's Not TV. It's Summer TV
Summer is for TV what the first four months of any given year are for movies: crappy. While that doesn't mean there won't be the occasional diamond in the rough somewhere along the way (mainly courtesy of HBO's Summer Documentary Film Series), summer tends to be a dumping ground for the networks, because they know you're not spending many nights at home when [insert comic-book movie] is in theaters. But here's what really hurts: For the past four summers, we've at least had Mad Men to record, er, watch; well, not in 2011 (or maybe '12). But America's Got Talent oughtta make us forget about that.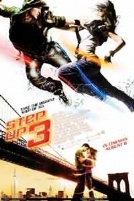 3-D's Back
I know: The gratuitous cash cow that is 3-D doesn't really affect its detractors, like me, because, well, it's very easy to simply not see the 3-D version of a movie. But in a feature about cine-cism, one would be sorely remiss to not mention the bane of contemporary film, a so-called "groundbreaking" "technology" — even though it's been around and used for a very long time — that frequently is the result of post-production, not nifty camerawork. 3-D will once again be ubiquitous this summer, but the good news is that there are actually less such releases than last summer. So it could finally, mercifully be dying a slow death. Or, more likely, studios realized that should-be-straight-to-DVD fare like August 2010's Step Up 3 doesn't need the third dimension.