Alfred 'Hitchcock' Movie is a Love Story, Naturally — POSTER
Alfred Hitchcock was arguably the grandfather of the suspense and psychological thriller genres, and one of the most influential filmmakers, ever. So when we heard that the film about his life, Hitchcock was about the love story between him and his wife, well, we were a bit surprised! The film does take place during the making of his iconic thriller Psycho, and features Anthony Hopkins as the man himself.
The whole production seems to not slouch in its great talents–including a cast list that includes Helen Mirren (who plays his wife), Scarlett Johansson (who plays Janet Leigh), Toni Collette, Jessica Biel (who plays Vera Miles), James D'Arcy, Richard Portnow and more. Produced by Ivan Reitman who did the same for Up In The Air and I Love You, Man, it seems like a solid film worth being excited about. And the best news is, we won't have to wait too long for it, either! The film has a slated release date of Friday, November 23, 2012 in the US. Check out the new poster for the film, below.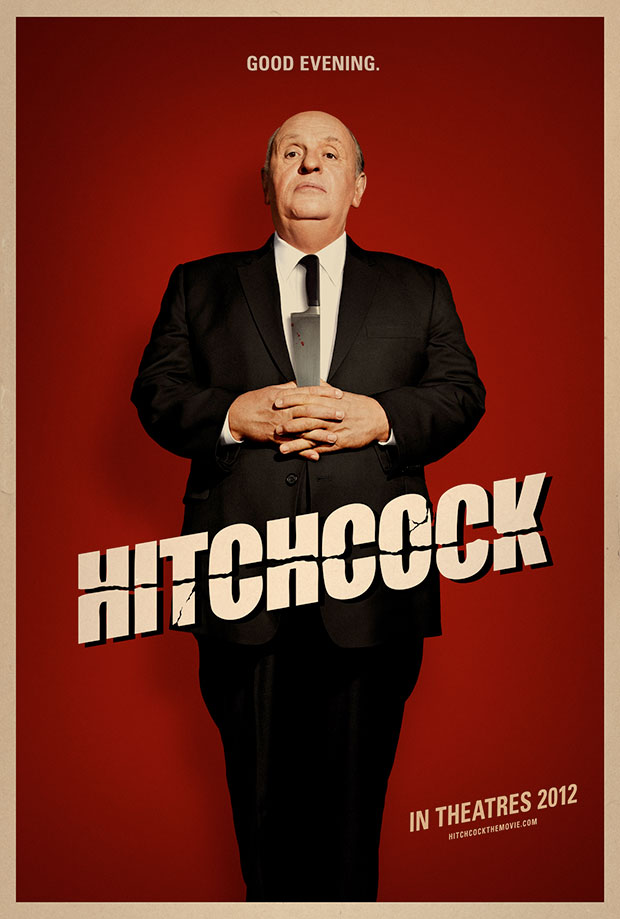 [Photo Credit: FOX Searchlight]
Follow Alicia on Twitter @alicialutes
More:
Anthony Hopkins Nearly Unrecognizable as Alfred Hitchcock — PHOTO
Scarlett Johansson to Do Naked 'Psycho' Shower Scene?
Jessica Biel Solves Scarlett Johansson's Death in 'The Making of Psycho'