As 'Harry Potter' Ends, A New Superhero Strategy for Warner Bros.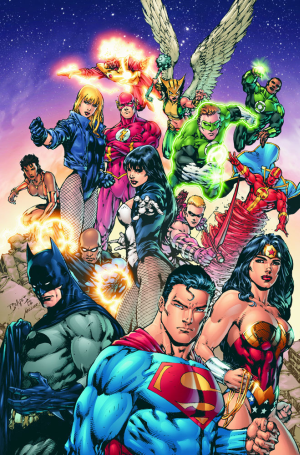 By the time the final chapter of the lucrative Harry Potter series hits theaters next summer, the wizarding franchise will have made some $7.5 billion at the box office worldwide, predicts Warner Bros CEO Barry Meyer.  But with the "most popular film franchise in history" about to end, the studio has found itself under pressure to develop its next hot property.  "I am concerned about it, but not worried," Meyer told Heat Vision yesterday, joking "we're going to remake all the movies with Justin Bieber."
Amusing as "Bieber and the Deathly Hallows" would be, the studio's actual plan is far more exciting: Meyer revealed that they would be making "an organizational announcement next week" that will outline a new strategy for turning DC Comics' properties into features.  Although Warner Bros has been working with DC "in a custodial way" for a number of years, producing Christopher Nolan's wildly successful Batman franchise, the studio is preparing to solidify their relationship with DC via a "spread sheet detailing how the various superheroes will be reintroduced to consumers," which they will release next month.
That kind of long-term, comprehensive strategy is not a new idea: DC and Warner Bros will be following in the footsteps of Marvel Entertainment, which has for a while planned for its numerous superhero franchises to converge in The Avengers in 2012.  With a Flash and Wonder Woman movie in development and plans to reboot the Superman franchise, expect to see DC responding to Marvel with their very own Justice League flick by the end of the decade.
Source: Heat Vision