'August: Osage County' Cast Answers Your Questions LIVE!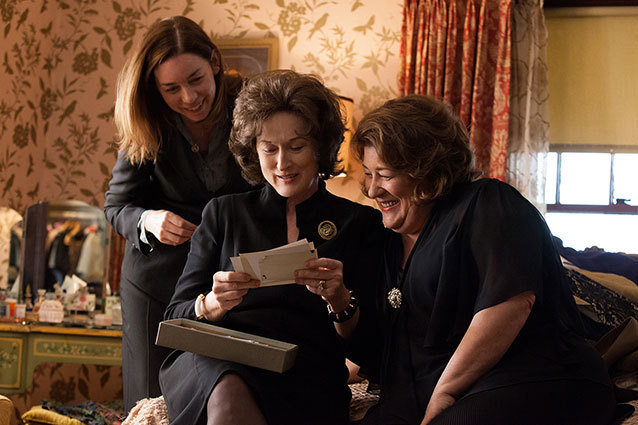 The Weinstein Company
If you're a film fan, you're probably aware of this Christmas' August: Osage County. The film is produced by George Clooney, who will be joined by stars Julia Roberts, Julianne Nicholson, Juliette Lewis, Margo Martindale, Chris Cooper, and Dermot Mulroney for a live Q&A moderated by John Horn. Horn will be discussing the making of the film and incorporating fan questions posted on The Weinstein Company's Facebook page.
Whether a fan of the team behind the camera, in front of the camera, or the emotionally devestating play upon which the film is based, everyone can think of something to ask. Feel free to query how Clooney is faring in his recently declared fued with Leo DiCaprio, or to ask Margo Martindale what it's like to simultaneously star on three television shows (The Millers, The Americans, and Masters of Sex), making her the second busiest cast member (after Benedict Cumberbatch). Meryl Streep will sadly not be in attendance, but why not ask what exactly she's doing instead? Ask one and all what it was like working with producer Jean Doumanian, the woman who was responsible for both Saturday Night Live's nadir and discovering Eddie Murphy.
Or, go ahead and ask about whether or not the darkly comic tone of the play will remain, how the cast managed with the Oklahoma dialect, or anything else about this Oscar hopeful. While we can't imagine how a film can improve on the wonderful play, which used the theatricality of over-the-top performances to its advantage, perhaps Clooney and the Weinstein Co. were able to pull together a cast and crew who understood at its heart what this story is about. It's hard to convey familial relationships, and absolutely impossible to do so if everyone involved is at anything but the top of their game. August is a tough play, a long play, and one that so relied on the immediacy of theater that even with all the starpower in the world behind it, it still feels like a gamble. But one we're excited to take, and to find out more about!
Check out the live video below and again, write your questions to The Weinstein Company's Facebook page. The Q&A begins at 8 PM Pacific Time and 11 PM Eastern Time.