'Being Elmo' on Netflix Instant Will Make You Weep Like a Baby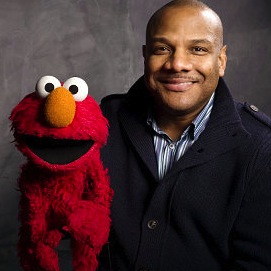 Over the last couple of years, I have been falling deeper in love with the art of great documentary filmmaking. There was a time when I looked upon documentaries with the same active disregard as I did wine tastings, poetry readings, and book clubs. Even as I got more and more passionate about film, the documentary genre was one I woefully overlooked. But slowly I've come to understand the power and impact of a great documentary.
One of the primary litmus tests for the quality of a doc is how well it can take a simple subject and elicit a deep emotional response from its audience. Last year, a documentary was released centering on little more than a red, foam puppet; a documentary that had me laughing, weeping, and cheering. That doc was Being Elmo: A Puppeteer's Journey and we hope you'll consider checking it out this weekend via Netflix's Watch Instantly service.
Who Made It: Being Elmo was directed by Constance Marks and Philip Shane. Shane also worked on a number of music and concert documentaries including serving as an editor on director Antoine Fuqua's sensational blues documentary Lightning in a Bottle.
Who's In It: Being Elmo is the story of Kevin Clash. If the name doesn't immediately ring a bell, don't be surprised. Clash is far better known by way of his Sesame Street alter ego, the loveable puppet Elmo. The film also features commentary from a number of different celebrities and children's television creators. Everyone from Whoopi Goldberg to Frank Oz turns up to pay their respects to Kevin.
What's It About: This film charts the origins and meteoric rise of one of the most popular characters in children's television. Kevin Clash works his way up from a passionate, big-hearted kid from Baltimore to being one of today's premier puppeteers, lending his talents to characters beloved the world over.
Why You Should Watch It:
Kevin's story is one that is both fascinating and uplifting. Kevin Clash was a kid who, like many of us, was completely taken with Jim Henson's creations. He tells amusing and poignant stories about making his first puppet, practicing day in and day out, and performing for children at schools all over his city. We begin to understand how, from an early age, Clash had a highly developed sense of compassion and a massive heart. This sincere compassion and love for others underscores the whole documentary and are at the center of what makes it so incredibly moving. Later we see Kevin mentoring aspiring young puppeteers, doting upon his daughter, and visiting with Make-a-Wish children. It's wonderfully sweet.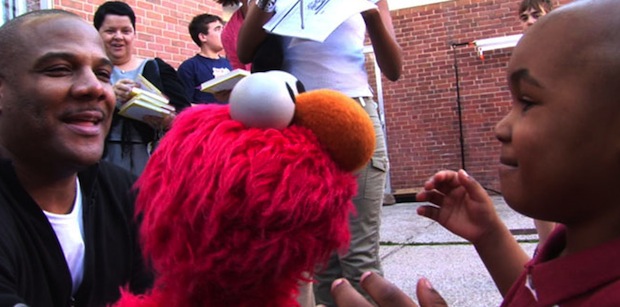 But Kevin didn't just get to where he is today by being an extremely nice guy. The man is absolutely astonishing at what he does. The way he moves and articulates his hands and manipulates his voice, uniquely to each puppet in his repertoire, make his characters so lifelike, so developed. Even when he's not Elmo, his performances are so thought out and genuine that is spellbinding to behold. When he's a horse puppet, for example, he incorporates the characteristics of an actual horse into his performance, not simply neighing, but also the insistent movements of the head when searching for a treat. His adroit hands create a much more impressive range of movements for Elmo than one would have ever thought possible; especially awesome is watching him make Elmo dance.
Being Elmo is an absolute must-see for Jim Henson fans. Not only can we empathize with Clash being nervous and tongue-tied when he meets his puppeteer idol, but it's also intriguing to see where the character of Elmo came from (he was actually in existence on Sesame Street before Clash came on). As Kevin's career takes off, he is granted the great honor of working on Henson's film Labyrinth. Personally, I think all the behind-the-scenes footage of Labyrinth (as well as The Dark Crystal though Clash was unable to work on that film) is well worth the price of admission here. It's also hysterical to watch Clash stay in the character of Elmo, if only a slightly more mischievous version of Elmo, in Sesame Street outtakes.
More than anything, Being Elmo is a film about making a firm commitment to a dream; something anyone in any walk of life can appreciate. It is an age-old, romantic notion that benefits greatly from the fact that its subject is such an indelible part of the Henson Company; a company renowned for its ability to convert dreams into reality.