Ben Affleck Says We 'Argo'-ing to War in Dramatic New Poster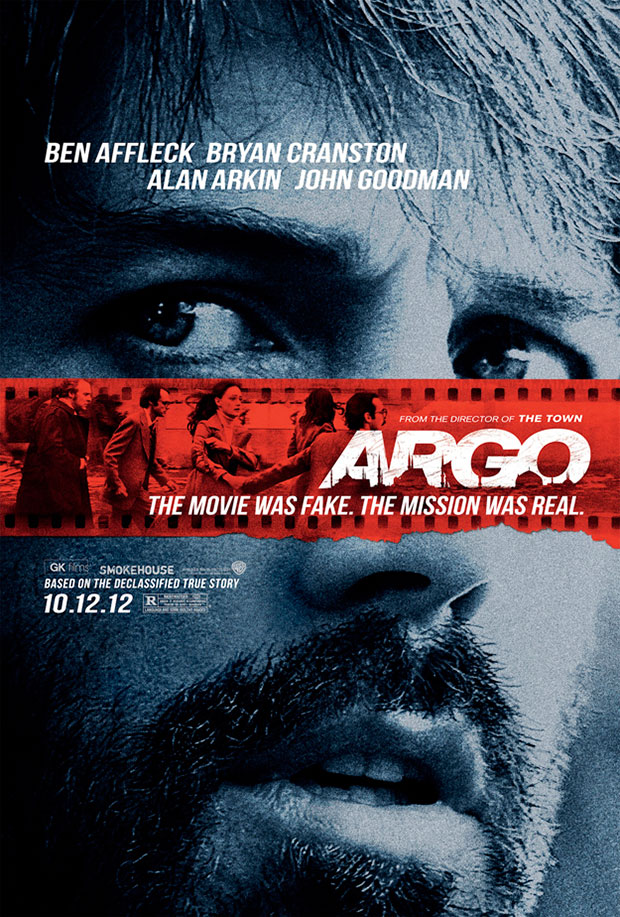 Ben Affleck's third directorial project affords the budding filmmaker a huge leap in scope. With the TIFF debut Argo, Affleck jumps from the slummy streets of South Boston to the Canadian Embassy in Iran, from missing persons cases and bank robberies to international hostage crises. And as the film's hero, Affleck shifts from The Town's dead-end small time crook to Central Intelligence Agent Tony Mendez, the driving force toward the rescue of six Americans trapped in hostile territory.
But beyond all this, Argo steps out of the bounds of The Town and Affleck's debut feature Gone Baby Gone with the dynamism of its plot: this isn't just any hostage crisis movie. Not even just any true story hostage crisis movie. This one has some fun to it. In order to free the Americans, the CIA concocts a plan to convince Iran that the hostages in question are not working for the American government, but are in fact filmmakers who have traveled to the Middle East to shoot a movie. A sci-fi!
There's a great deal of gravity to the story, as per expectation, but there's also got to be a kick of humor to it. The trailer, at least, would suggest as such, allowing Affleck and his grab bag of fantastic costars (Bryan Cranston, Alan Arkin, John Goodman) to riff on the moviemaking industry. This element of the film suggests that we're in for an industry comedy; something fun, if not too dark. But how much of Argo will this identity occupy?
The new poster will keep those hoping for the fun, frenzied side of Argo at arm's length. Are the advertised jokes and jabs in such a minority of the film that a better depiction would be Affleck's pain-ridden eyes and gaping mouth (as we see below)? Is the mood of the film largely tragic and weighty, rather than offbeat and energized?
Maybe it is. And maybe this will work out just fine — while Affleck's past projects are hardly perfect, he seems to know his way around an emotional story. And in stepping away from his comfort zone, he does look to be interested in expansion and growth with Argo. So no matter what we're in for, it promises something interesting. Whether it fully embraces the "fun" of the trailer, or sticks more to the wistful, "Dear God…"-sighing Affleck we see below.
[Photo Credit: Warner Bros.]
More:
'Argo': The Next Best Picture Winner?
'Argo': Watch Ben Affleck's Fake Movie — TRAILER