Benedict Cumberbatch In Talks For 'The Imitation Game' — REPORT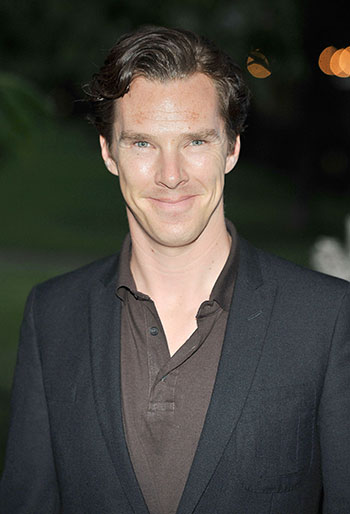 You'd better get familiar with the name Benedict Cumberbatch, because you're going to be hearing it more and more. Plus, who could forget a name as delightful and silly as Benedict Cumberbatch?!
The 36-year-old Sherlock and Hobbit star — whose upcoming slate includes playing John Harrison in Star Trek Into Darkness, Julian Assange in The Fifth Estate, and William Ford in Twelve Years a Slave (along with appearing in other high-profile projects such as August: Osage County and the Hobbit sequels) — is reportedly in talks to tell the tragic story of English mathematician and computer scientist Alan Turing in the upcoming film The Imitation Game.
According to Deadline, Cumberbatch would take the lead in the drama, which is penned by Graham Moore and set to be directed by Morten Tyldum(Headhunters). Hollywood.com reached out to Cumberbatch's reps for a statement regarding the news, but were not immediately met with a response.
Not only would the role give Cumberbatch the opportunity to tell an important, but little-known story (Turing was prosecuted in 1952 England for being a homosexual and died from cyanide poisoning before his 42nd birthday), but it's also exactly the type of role that would catapult the actor into Oscar territory and solidify him as one of Hollywood's best, if not most underrated, memorably-named gems.
[Photo credit: Daniel Deme/ WENN]
More:
'Star Trek Into Darkness' Trailer: Khan We Tell Who the Villain Is? — ANALYSIS
'Star Trek Into Darkness' Benedict Cumberbatch Is Starfleet's Reckoning — POSTER
Benedict Cumberbatch Becomes Julian Assange (Not Draco Malfoy) As Biopic Launches — PIC
---
You Might Also Like:

Biden? Ford? Surprisingly Hot Young Pics of Politicians

Who Wore This Crazy Hat?

Stars Who Changed Their Look After Love