Bradley Cooper in 'Guardians of the Galaxy'? How a Talking Raccoon Could Be His Most Important Role Yet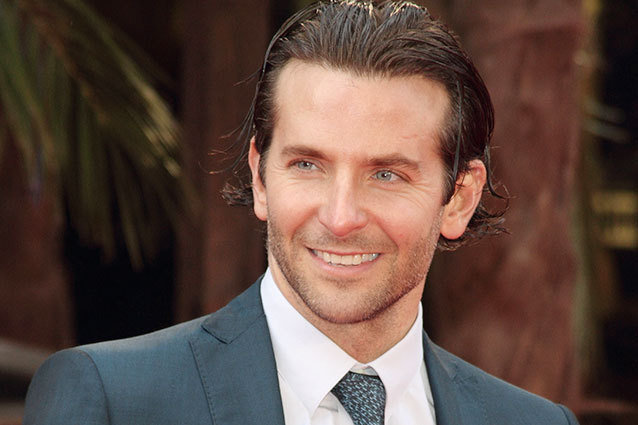 Bradley Cooper is the latest name to be thrown into the Guardians of the Galaxy rumor mill, with his yet unconfirmed attachment coming from reports at Latino Review. Hearing only the fact that Cooper could be taking a part, you might grow a little confused. After all, the leading role of Star-Lord has already been handed to Chris Pratt. And if the physically stunning and dramatically proficient Cooper isn't being handed the central hero character, then who the hell would he be playing?
How about the talking raccoon?
Yes, the rumors expand to suggest that Cooper is in talks to voice Rocket Raccoon, a gun-wielding anthropomorphic procyonid that is set to serve as a tremendous comedic element in the Guardians of the Galaxy film adaptation. Those who have paid attention to the Marvel buzz might remember the likes of Jim Carrey and Adam Sandler being pegged to Rocket Raccoon — actors who are synonymous with comedy (whether you're a fan of them or not, they certainly have some reputable stature in the world of cinematic humor). We don't know what steered Guardians away from Carrey and Sandler, but the potential casting of Cooper as a character linked to these funny guys does say something about the actor's reputation. If this performer — the Sexiest Man Alive, the lead of David O. Russell's romantic drama The Silver Linings Playbook
 — is considered "funny" enough to earn consideration for the same character as Jim Carrey, then we might be looking at some changes in the way we think about Mr. Cooper.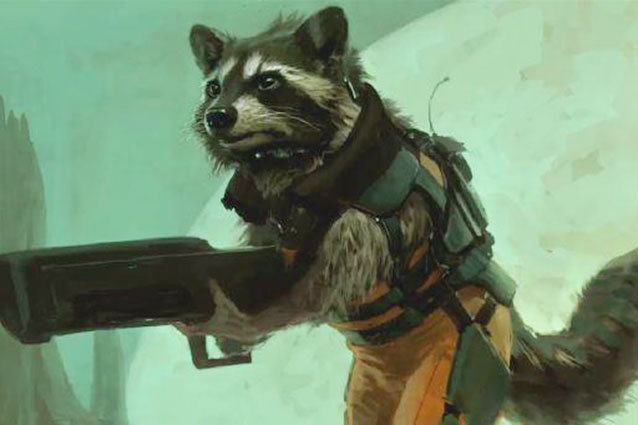 Of course he's got plenty of comedy under his belt. Cooper has tag-teamed The hangover trilogy with Zach Galifianakis and Ed Helms, albeit playing the straight man alongside Helms' nebbishy shtick and Galifianakis' boundless psychoses. He played the bad guy in Wedding Crashers, a love interest in Valentine's Day, and a long-haired criminal in Hit and Run. In all but the latter, Cooper has mostly acted around comedy. He has provided charm and stability in the face of the nonsense surrounding him, or a believably douchey persona for us to root against. He's thrown in his share of jokes, but hasn't ever been the nucleus of laughter in a movie.
That's not to say that Cooper isn't funny. His turns on Saturday Night Live, Between Two Ferns, and other comedy programs have proven he has as much skill with a joke as he does with an emotional scene (which he proved he could handle, and then some, in Silver Linings). And his reputation for wit is evident by the rumors attaching him to Rocket Raccoon.
We don't think that this casting and change of opinion will strip Cooper of his dramatic bravado from hereon out. But we do assume that voicing Rocket Raccoon will afford the American Hustle star a few more roles providing the comedy as opposed to reacting to it. In their next screwball team-up, perhaps he'll be the wacky tagalong to Zach Galifianakis' straight man. The fast-talking jester to Vince Vaughn's grimacing romantic rival. If Guardians does pull through, we might see Cooper filling the gaps between heavy-hitting dramas with ridiculous summer comedies or pithy, black satires. Clearly, he has the chops. And if there is any truth to the Rocket Raccoon rumors, Hollywood knows it. So it's only a matter of time before we start seeing Cooper be as funny as we all think he is.
And he'll have a talking raccoon to thank for it.
Follow Michael Arbeiter on Twitter @MichaelArbeiter
More:
7 Reasons Vin Diesel Will Play Groot in 'Guardians'
Thanos Joins 'Guardians of the Galaxy'
'Guardians' Casts Benicio del Toro and 'Doctor Who' Star
---
From Our Partners


Battle of the Bikini Bodies (Celebuzz)


Complete Guide to Strippers in Movies and TV (Vh1)