Cannes Film Festival 2013: Breakout Stars, First Reviews, and Big Winners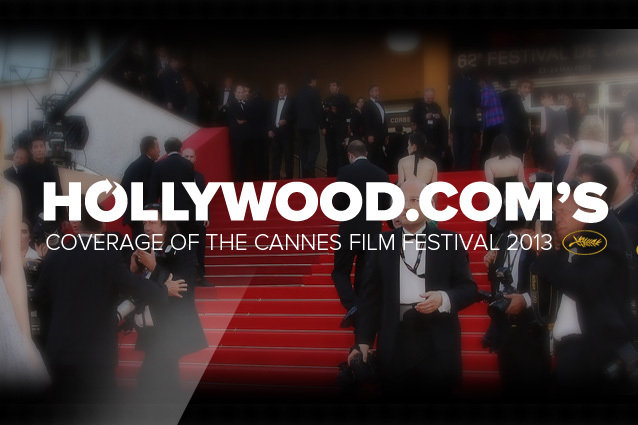 The 2013 Cannes Film Festival — the world's premiere fest for stars, world debuts, and Oscar buzz — is now in full swing and Hollywood.com is on the ground to catch a glimpse of the the movie world's vacation to the French Riviera. With famous faces like Leonardo DiCaprio, Emma Watson, Justin Timberlake, and Ryan Gosling, and new films by maestros like The Coen Bros., Nicolas Windig Refn (Drive), Sofia Coppola, and Alexander Payne (The Descendents), Cannes is a packed house of A-Lister talent (see the full list of prestigious films here). Ready to dive in?
We'll be updating live from the Cannes for the next two weeks. Follow along as the reactions and reviews come flickering off the projection screen:
RYAN GOSLING HAS ONLY 17 LINES IN 'ONLY GOD FORGIVES'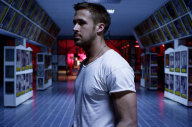 Drive director Nicolas Winding Refn keeps his star contemplative but dangerous, while Kristen Scott Thomas is an absolute riot. 
CANNES FASHION: SEE THE LOOKS!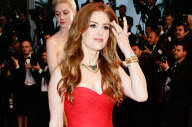 Stars from Isla Fisher to Nicole Kidman and Leonardo DiCaprio show off the latest looks on the red carpet.
'BEHIND THE CANDELABRA' IS TAME DESPITE MATT DAMON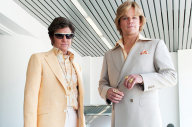 Steven Soderbergh's last hurrah is HBO's Liberace biopic, a straightforward affair offering amazing performances by Damon and Douglas.
'SHIELD OF STRAW' IS MARK WALHBERG STYLE ACTION FLICK…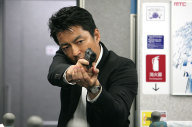 … without Mark Wahlberg. The Audition director debuts a new crime thriller at the 2013 Cannes Film Festival, in the vein of every Wahlberg movie ever. The only thing missing is Wahlberg himself.
THE 'HELI' MOMENT THAT IS JUST WAITING TO GO VIRAL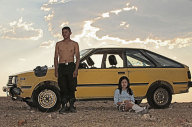 Amat Escalante's Mexican drama Heli is hyper-violent and stunningly beautiful. We predict one scene could blow up on the Internet. 
REVIEW: ALEC BALDWIN'S 'SEDUCED AND ABANDONED'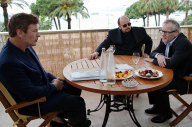 Baldwin teams with director James Toback to pull back the curtain on the Cannes Film Festival, Hollywood, and the hardships of movie making.
HEAR THE SONGS IN THE 'INSIDE LLEWYN DAVIS' SOUNDTRACK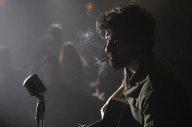 The Coen Bros. recruit Justin Timberlake, Carey Mulligan, and Oscar Issac to cover classic '60s folk songs in their Cannes Film Festival debut — here are a few of them. 
'THE PAST' ALREADY BOASTS BEST PERFORMANCES OF 2013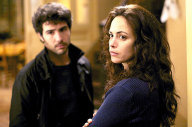 Asghar Farhadi's Paris-set Le passe recruits Academy Award-nominated actress Berenice Bejo for a heartpounding family drama.
ROBIN WRIGHT IN 'THE CONGRESS' PREDICTS YOUR DEMISE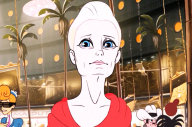 Waltz with Bashir director Ari Folman delights with his latest film starring Robin Wright, The Congress.
WHY DO WE STILL CRUSH ON LEO DICAPRIO LIKE IT'S 1997?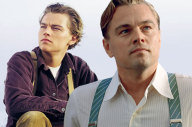 Leonardo DiCaprio wins hearts in this month's The Great Gatsby, but there's a part of us that still swoons they way we did when we saw  Titanic.
WHAT CAN '50 SHADES' LEARN FROM 'YOUNG & BEAUTIFUL'?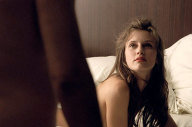 Swimming Pool director Francois Ozon returns to Cannes with Jeune et Jolie, an erotic coming of age story starring model-turned-actress Marine Vacth.
REAL JEWEL HEIST AS 'BLING RING' PREMIERED AT CANNES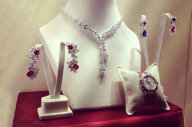 Police say that thieves robbed $1 million worth of jewels out of a Chopard employee's hotel room. These jewels were meant to be worn by celebs.
EMMA WATSON IS HILARIOUS IN 'THE BLING RING'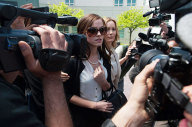 Lost in Translation director Sofia Coppola goes after gossip culture with a ripped-from-the-headlines story of teenagers stealing from Paris Hilton.
'GATSBY' OPENS CANNES: REVIEW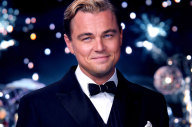 Baz Luhrmann's latest is full of color and Jay-Z curated tracks, but it falls flat in comparison to DiCaprio's Gatsby and Carey Mulligan's jazz age ingenue.
EMMA WATSON GOES BAD IN FIRST 'BLING RING' TRAILER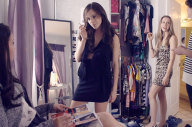 Sofia Coppola's newest film about the true events surrounding several celebrity robberies
BIG SUNDANCE WINNER HEADS TO CANNES

Fruitvale lives up to award hype thanks to Michael B. Jordan's stunning performance. 
6 REASONS 'LLEWYN DAVIS' IS QUINTESSENTIAL COEN BROS.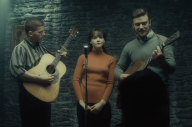 How does the Coen Bros. collaboration with Justin Timberlake, Carey Mulligan, and Oscar Isaac compare to their other beloved films?
RYAN GOSLING GETS HIS A** KICKED IN NEW TRAILER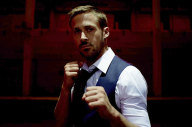 If you enjoyed Drive but wished it had more eastern influence, look no further than Only God Forgives, the latest team-up between Gosling and Drive helmer Nicolas Winding Refn.
---
From Our Partners:


What Happened to 33 Child Stars (Celebuzz)


40 Most Revealing See-Through Red Carpet Looks (Vh1)