Christian Bale and Anne Hathaway Looking Suave on the Set of 'Dark Knight Rises'

After The Dark Knight Rises comes out, that might be it for set photos. Nothing will ever come close in terms of excitement… photography entirely might come to a halt. In the meantime, let us embrace the leaked images that spur life-changing frenzies.
Frenzying below are Christian Bale and Anne Hathaway, on set and plausibly in character as their respective Dark Knight Rises roles—Bruce Wayne (Batman) and Selina Kyle (Catwoman). Hathaway prefers the incognito approach to paparazzi: big hat, black clothing, rubber gloves. Bale, on the other hand, is a man of no fear. He glares menacingly into the camera. He knows that we are no match for his unflappable stare. Crumble, do we, as the Dark Knight rides on.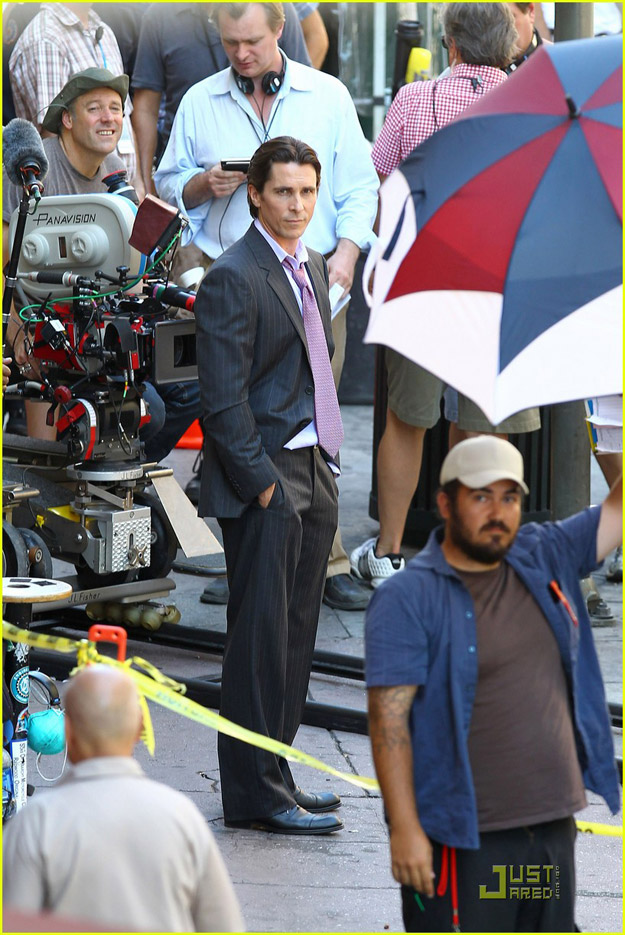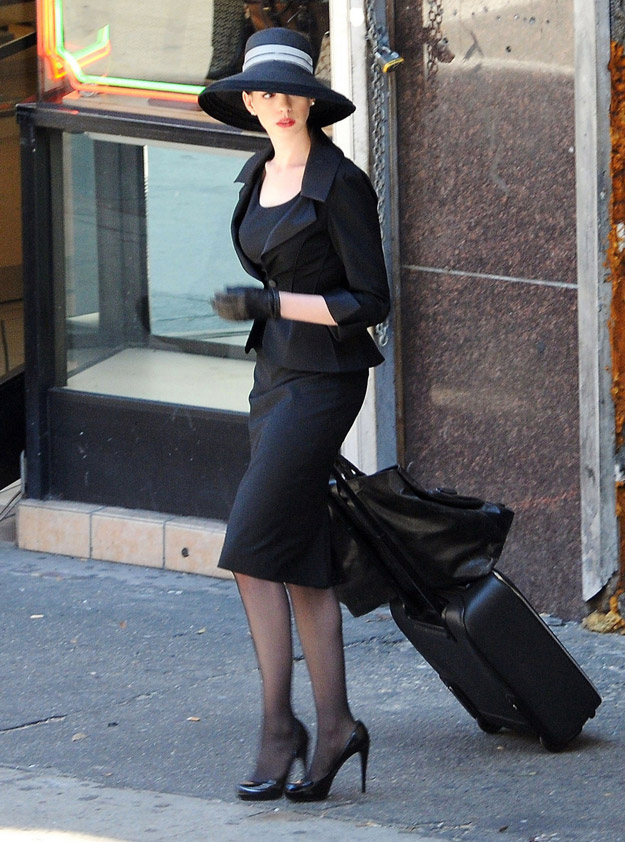 Source: Comingsoon