Christina Applegate Joins 'Anchorman 2', Reschedules Trip to Pleasure Town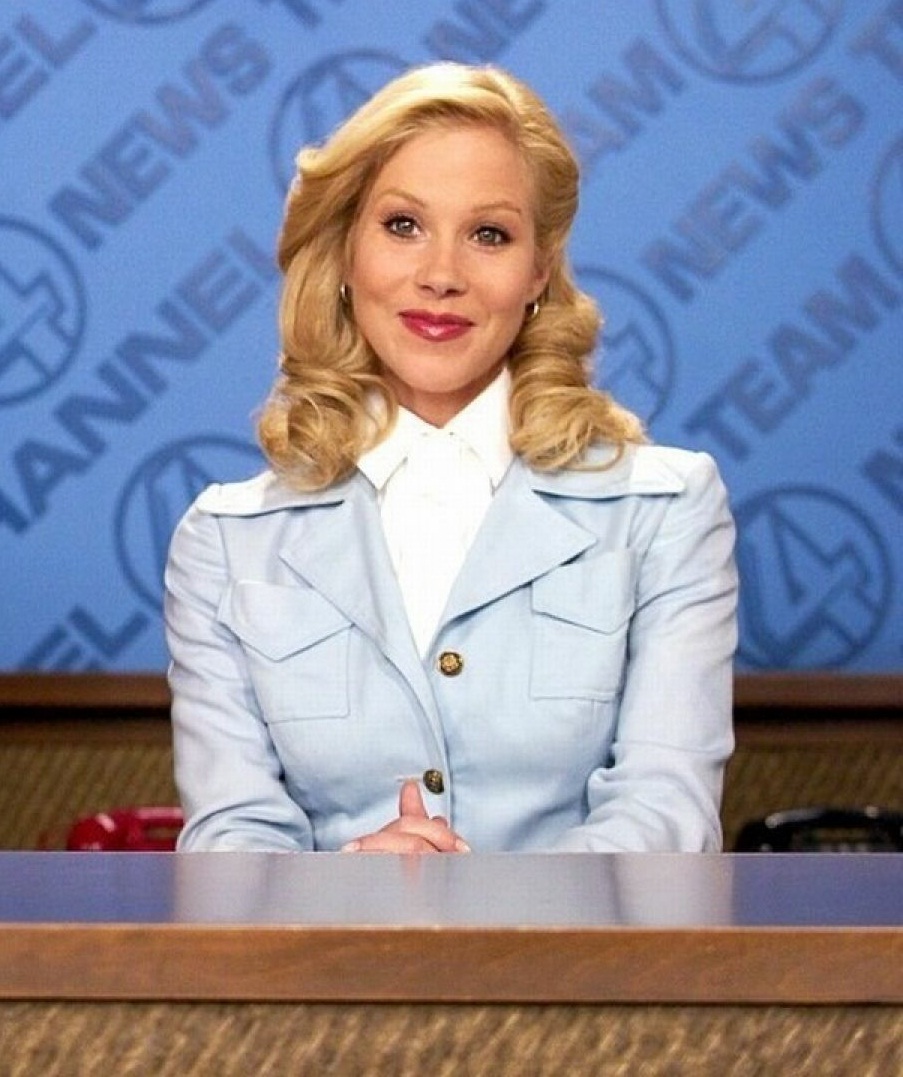 In the latest news worthy of being shouted from a mountain, Christina Applegate is officially on board for the highly anticipated Anchorman sequel, Anchorman: The Legend Continues. A jazz-flute celebration is in order.
Applegate herself confirmed to Celebuzz that she would be reviving her character of Veronica Corningstone, the Channel 4 newcomer who came into Ron Burgundy's world like an old, old wooden ship, tossed him into a glass case of emotion, and took him on a rainbow ride on the most glorious rainbow ever. And she's back!
However, one wonders exactly what kind of role Veronica will play in the upcoming sequel. In the first movie, she served as one half of the primary conflict, due to her contentious relationship with Will Ferrell's hero/antihero. Now that the duo are presumably happily romantically entwined (it's at least a 72% chance), Anchorman 2 will probably focus on a new conflict outside of the pair's relationship.
The fear is that fans might even see her resigned to the straight-man position among the antics of the wholly incompetent male foursome (Ferrell, Paul Rudd, David Koechner and Steve Carell) — a curse that has stricken female leads like Alyson Hannigan in the more recent American Pie movies. But hopefully, some of the zanier sides of Applegate's Corningstone will be highlighted duly in the sequel. In short, someone had better be called a blueberry.
Champ Kind portrayer Koechner tells E!, "It's set around the advent of the 24-hour news channel. They're writing a script right now so no specific details. I'd like to see Ron and Champ in bed … Champ's got a crush on Ron, clearly. So the full evolution of that would be Ron and Champ in bed."
More:
Watch Both Anchorman 2 Trailers Here
Anchorman 2 Plot Hints Dropped by Adam McKay?
Anchorman 2: A History of Sequel Rumors and Why It Will Work