Christmas Movies for Every Personality

How quickly holidays come and go.
Even before the lights completely dim on our moldy jack-o-lanterns, it's Christmas time. This weekend marks the opening of 2011's first holiday movie: A Very Harold & Kumar 3D Christmas. It may not be the most straightforward, obvious way of rejoicing the wintery celebration, but heck, for a niche group of people—a group I'll classify as the perpetually-baked medical students of the world—it'll be there cup of egg nog.
And that's the real magic of Christmas movies. Every individual has the perfect film to represent them. So, for all the people you know who can't stomach another year of squeaky clean It's a Wonderful Life or the memorable moment bombardment of A Christmas Story, here are a few skewed holiday suggestions:
National Lampoon's Christmas Vacation
A Christmas Movie for the Overzealous House-Decorating Father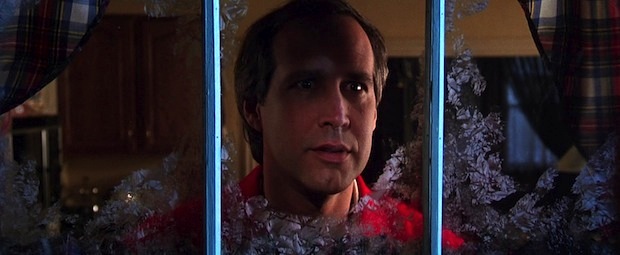 Distracting a devoted Dad from adorning his home with bright lights and animatronic Santas can be a difficult task—even for a 90-minute movie. But, like all addicts, the easiest way to get him to pay attention is to feed his carnal desire for ornament. At the least, two seconds of Clark Griswold's own quest for holiday glory should spur the guy into a competitive fury and make Christmas Vacation his go-to movie of the season (even if it's more of a glove slap across the face than an enjoyable cinematic experience).
A Christmas Movie for the Shy Kid Who Sits Quietly in the Corner, Staring Blankly at People from Across the Room

Maybe they're baffled over the fervor children muster over chocolate, Santa and toys, or maybe they're just so doped up on Ritalin they don't even realize it's a holiday, but there's always one kid at a Christmas party who stands apart from the group. For them, director Robert Zemeckis crafted a special Christmas movie: The Polar Express. The film teaches young people that soulless children can enjoy the holidays, even if they look and act like real life versions of The Sims.
A Christmas Movie for the Sex-Driven Boozehound Who Always Spikes the Hot Chocolate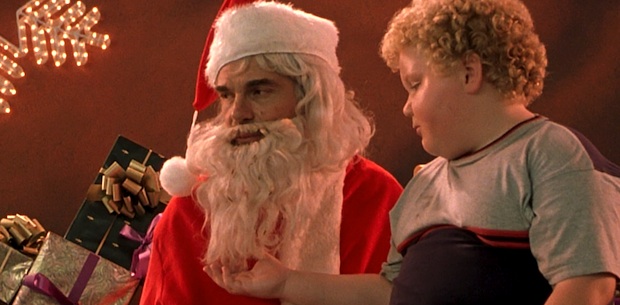 This year, instead of chastising that one person in your life who continually reeks of bourbon, consider enjoying their company with a viewing of Bad Santa. You'll think the Billy Bob Thorton movie is a hilarious, twisted take on a Christmas fable, while your tipsy acquaintance will have a have a self-reflexive epiphany that will cause them to rethink their whole life. Everyone wins. A Christmas miracle.
The Nightmare Before Christmas
A Christmas Movie for the Disgruntled Teen Who Couldn't Care Less About Christmas Movies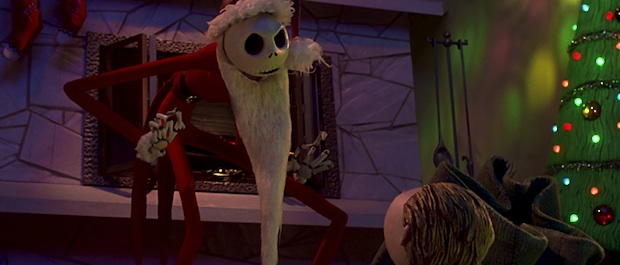 If you know someone who refuses to indulge in bold red and green Christmas sweaters because the knitted wear doesn't properly represent "the darkness that haunts their soul," it's best not to try and strong-arm them into enjoying the holiday. Instead, offer up up a movie that plays to both crowds. Tim Burton's Nightmare Before Christmas isn't quite a Christmas movie, isn't quite a Halloween movie, but is highly recognizable to anyone who's walked into a Hot Topic.
A Christmas Movie for the Hopelessly Single Person Who Needs a Distraction from Fruit Cake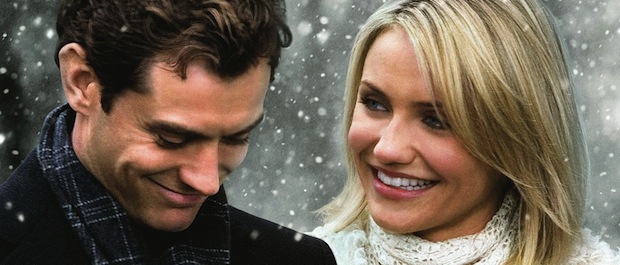 No one should be alone during the holidays, even the person who has spent the last decade being alone on the holidays. But thanks to the white-people-problems screenwriting knack of Nancy Meyers (Something's Gotta Give, It's Complicated), there is hope. The Holiday was scientifically designed to make any person weep with tears of joy at the prospect of holiday-infused romance. For viewing, sweatpants aren't an option, they're required.
A Christmas Movie for the Heavy-Breather with a Knife Obsession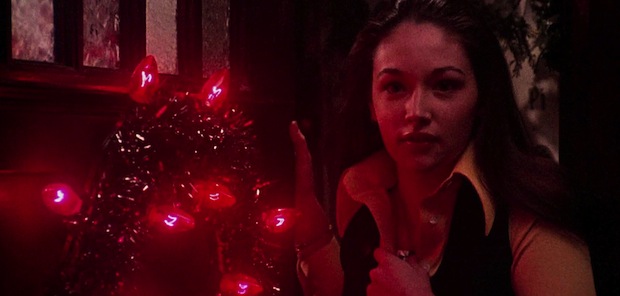 Remember: You would sleep with a crossbow too if you thought they were coming to get you.
If weaponry tickles his or her fancy, the 1974 slasher/Christmas flick Black Christmas is the perfect avenue to rope that person in to the holiday hoopla. Just remind them that picking off co-eds one by one at a Christmas party isn't very fun for the co-eds.
A Christmas Movie for the Too-Cool-for-School Bro Who Thinks Everything's "Money"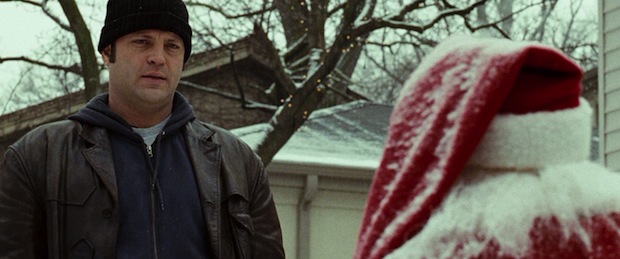 "If Vince Vaughn doesn't think Christmas is cool, it can't be possibly be cool," says the guy who has never seen Fred Claus. Little does he realize the lessons everyone's favorite swinger learns over the course of this magical holiday movie. After twelves months of inflating his head with pick-up lines and hair grease, the Vaughn-driven Santa movie should help bring him back down to Earth. At least until New Year's.
A Christmas Movie for Evangelical Reincarnationists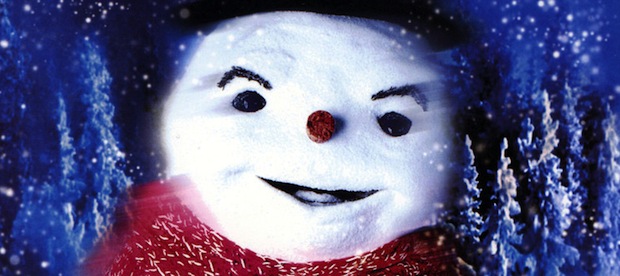 Christmas may be steeped in religious imagery, but that doesn't mean it has to box out any particular ideology. That's why they invented movies!
Bring the people who won't accept death as man's final moment into the festivities with the Michael Keaton classic Jack Frost. If a subpar father can return to this planet by inhabiting a snowman, truly, anything is possible.
A Christmas Movie for People Who Laugh Whenever Arnold Schwarzenegger Falls Down

Hey, whatever floats your boat.
="font-style:>