Comic-Con 2012: Marvel's Short 'Item 47' Delivers Comic Book Comedy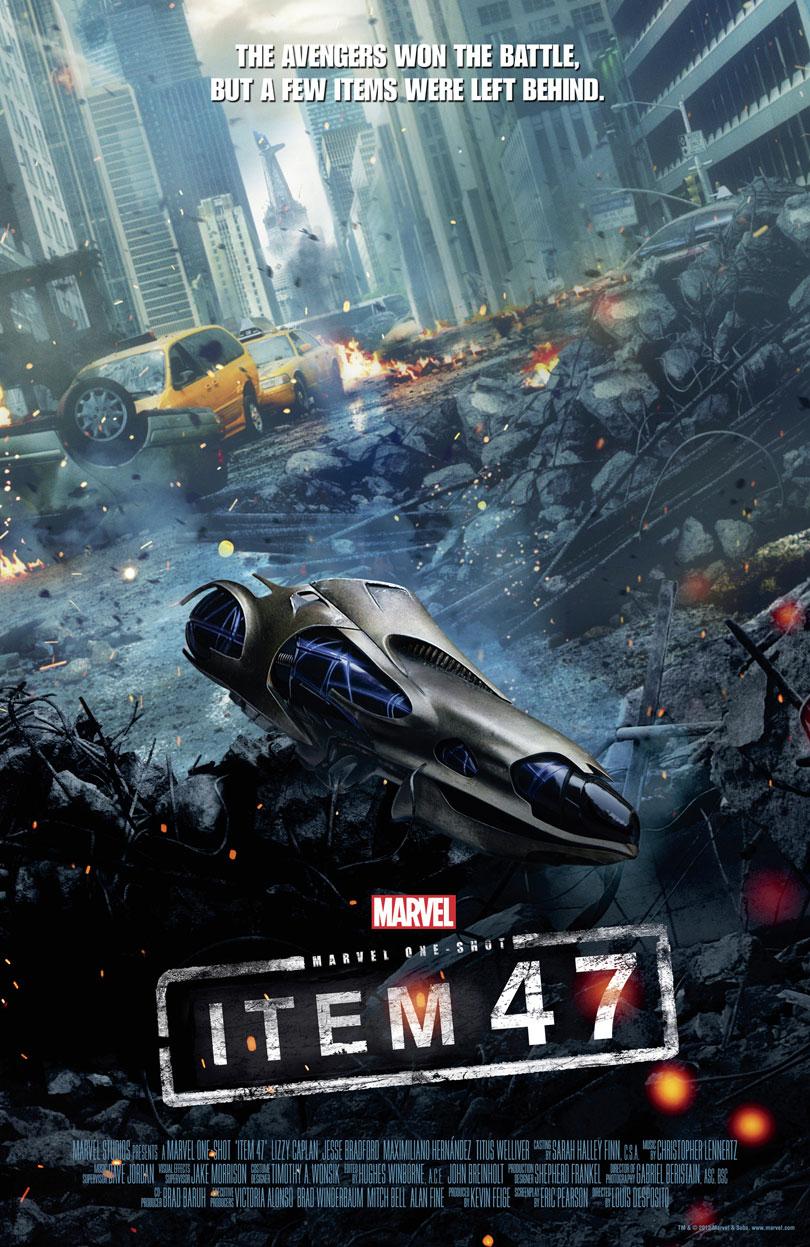 What is Marvel's Item 47? For fans, it's a missing weapon, a potential thread to one of the biggest movies of the year. For Marvel, it's a great exercise in the potential of their brand.
When you think of Marvel, it's easy to center on the large-scale action scenes and iconic hero shots. They're in the comic book movie business, after all. But they've also carved out an unexpected niche in another genre: comedy. From Tony Stark's sharp tongue in Iron Man to the fish out of water antics of Thor to Joss Whedon's The Avengers, one of the funniest movies of 2012, Marvel has incorporated a playful tone to their adaptations that make them enjoyable for more reasons than just visual spectacle.
With their "One-Shots" — Marvel's label for their short film spin-offs — the company continues to toy with the concept of both fan service and light-hearted fun. The Consultant, which popped up on the Thor DVD and followed Agent Coulson as he pursues Tony Stark for help with The Hulk, was a bit more of the former. But the Captain America extra A Funny Thing Happened on the Way to Thor's Hammer was a glimmer of the side project's real potential. Another Coulson story, A Funny Thing saw Coulson sidetracked by a convenient store robbery, only to shock the criminals by kicking major butt.
The studios latest One-Shot really finds the comedic groove while being the perfect morsel to feed anxious fans until the next feature film. Item 47 takes place after the events of The Avengers and tracks the burglarizing journey of a couple who discover a Chitauri gun left over from the "Battle of New York." In Bonnie and Clyde style, the duo (played by Jesse Bradford and Lizzy Caplan) take down banks with their laser weapon, only to find themselves in the crosshairs of S.H.I.E.L.D.. LOST's resident Man in Black, actor Titus Welliver, makes an appearance as a new S.H.I.E.L.D. agent who tries to clean up the mess. With alien tech and two ambitious robber-types involved, it is not an easy task.
The One-Shots could easily be a place for Marvel to experiment with lower-tier heroes, filmmakers who might not easily fit into mainstream filmmaking or set the track for events that might happen down the road on the big screen, but instead, they're opting for their equivalent of a Pixar short. In features, the creative team has to build a world and pepper it with jokes. Since we've all seen The Avengers (and I do mean "we all" based on the movie's $600 million gross), we already know the world, so director and Marvel Co-President Louis D'Esposito is able to jump right into the action and focus on the funny. Caplan and Bradford wouldn't be out of place in a more realistic take on the same plotline. The addition of a laser weapon that can blast holes in safe walls only makes it zanier.
At 12 minutes, Item 47 is a great riff on the Marvel formula and potential for what the studio could do with a feature-length comedy. The short doesn't deliver on the fan service the way some hardcore comic fans may hope, but it's refreshing. Caplan and Bradford have a super power that should be more common in superhero movie leads: charm.
Follow Matt Patches on Twitter @misterpatches
[Image Credit: Marvel]
More:
Who Will Star in 'Fantastic Four' Reboot?
The Future of Marvel Movies Looks Absolutely Insane