Comic-Con 2012: We'll Be There!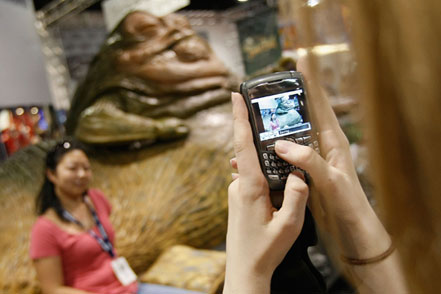 Comic-Con may seem to be already in full swing (just look at all the headlines!) but the annual geeks-and-celebs convention doesn't get under way in earnest until Thursday. And we'll be there, posting all the buzzy news and exclusive interviews you can handle — and much more — on our Comic-Con hub!
We'll also be live-tweeting the panels from the floor, so be sure to frequently check our Twitter page — and those of our San Diego-bound editors Matt Patches and Shaunna Murphy — so you don't miss a beat with breaking news!
So call in sick for the rest of the week and witness the madness that is Comic-Con vicariously through us, from the sanity and safety of your own home. Happy Conning!
[Image: Getty Images]
More:
Comic-Con 2012: Stunts to Top at This Year's SDCC
Comic-Con 2012: 'Expendables 2' Goes Grindhouse – POSTER