Fans Debate Controversial 'The Fault In Our Stars' Tagline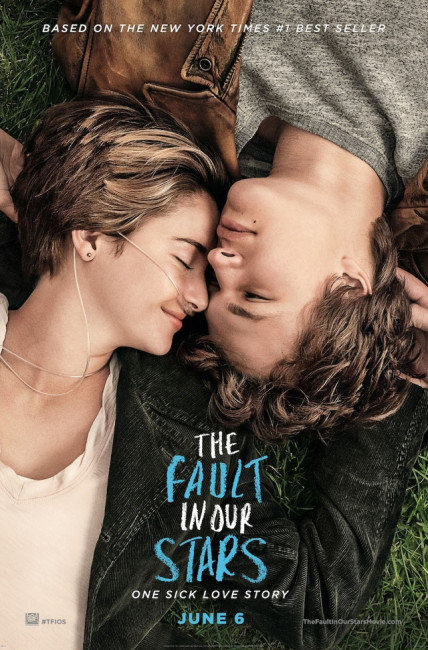 20th Century Fox
When the movie poster for The Fault In Our Stars was released, some fans were displeased with the film's tagline: "One Sick Love Story." The Fault In Our Stars is a critically acclaimed novel about two teenagers who fall in love — they also happen to be cancer survivors. Shailene Woodley and Ansel Elgort, who will star in the movie as Hazel Grace Lancaster and Augustus Waters, appear on the poster. It's a sweet photo of Hazel and Gus, especially because Hazel has her cannula in. 
However many fans did not like the studio's tagline, claiming that it makes a joke out of Hazel's illness as well as the character's relationship. They've called it glib and offensive.
John Green, author of the novel, responded to criticism on his Tumblr: "I like the tag line. I found it dark and angry in the same way that Hazel is (at least at times) dark and angry in her humor. I mostly wanted something that said, 'This is hopefully not going to be a gauzy, sentimental love story that romanticizes illness and further spreads the lie that the only reason sick people exist is so that healthy people can learn lessons.' But that's not a very good tag line."
While Green showed his support for the studio's choice, the stars of the film are split on the tagline. Elgort responded to the fans on Twitter: "I have no problem with the tagline. It's cheeky." However Woodley disagreed with both Green and Elgort; she told Entertainment Weekly that it is not the tagline she would have chosen for the film. Though she also points out that the movie will never satisfy all fans of the book, no matter how hard the studio tries.
What do you think about the tagline for The Fault in our Stars? Offensive or darkly humorous?