David Koepp Rewriting Paramount's Jack Ryan Reboot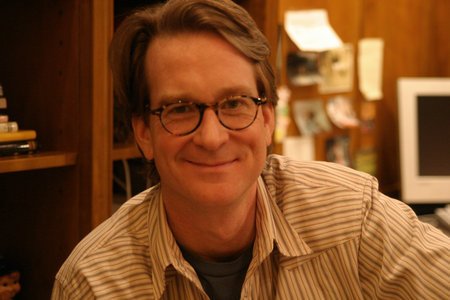 When a film receives multiple rewrites or goes through a number of drafts under the guidance of multiple scribes, some people take it as bad news. Sure, having too many "cooks in the kitchen" can kill the momentum that the original story had or cramp the narrative, but sometimes it works out for the best and a filmmaker gets to use the greatest bits from each writer. The Ten Commandments had four credited screenwriters; Toy Story had eight and look how those flicks turned out. That's why I'm not all that concerned about today's news regarding Paramount Pictures' untitled Jack Ryan reboot. The scoop: David Koepp will rewrite the script.
The film had an original screenplay from Adam Cozad, who created an origin story for Tom Clancy's beloved CIA analyst called Dubai. Sherlock Holmes' Anthony Peckham then came aboard for a pass on the script, which had then been renamed Moscow. Finally, Steve Zaillian, the Oscar winning writer responsible for Schindler's List and Gangs of New York among countless other classics (including the 1994 Ryan pic Clear and Present Danger), was brought in to polish and perfect the script in time for the shoot. Shockingly, Zaillian left the project before he started to work, forcing the studio to push back the start date as it was not entirely ready to go with the script in place.
Enter Koepp, who has lent his pen to action-adventure franchises like Jurassic Park, Mission: Impossible and Spider-Man in the past. He'll begin work on the Ryan script as soon as he finishes editing his own action flick Premium Rush (due January 2012). There's still plenty of time to make it work, as the new plan is to have star Chris Pine shoot his Star Trek sequel this year so he can start on this one in January. Lost's directing producer Jack Bender is still set to helm the flick, with Paramount based power producer Lorenzo di Bonaventura and Mace Neufeld calling the shots with executive producer Mark Vahradian. Known for conceptualizing large scale action set pieces and intense character focused films, Koepp is one of the most accomplished and sought after scribes in the industry. It should come as no surprise that his services were in high-demand for a film like this, nor should it surprise you to know that I think his involvement will dramatically increase the quality of this script. I've always been a fan of the Jack Ryan films and this prequel, with great behind-the-scenes talent in place, shouldn't disappoint.
Source: Deadline