Despicable predators to hit theatres!
How do you follow up a huge Fourth-of-July weekend?  Take a new R-rated sequel to an 80's sci-fi franchise, a family-friendly 3-D newcomer and mix that with a healthy dose of teen vampires and werewolves along with an Airbender, some beloved animated toys and finally add Adam Sandler and you've got the makings of a solid post-holiday box office derby.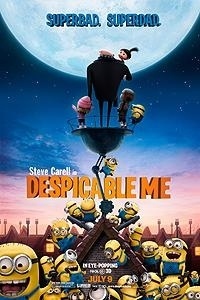 Universal's "Despicable Me" takes the voices of Steve Carell ("Date Night," "The Office"), Jason Segel ("Forgetting Sarah Marshall," "I Love You, Man") and Russell Brand ("Forgetting Sarah Marshall," "Get Him to the Greek") and puts them smack dab in the middle of a plot to steal the moon.  Given the combined comedic sensibilities of these three actors, the results are quirky, offbeat and uniquely suited to a PG-rated family animated film. This means that parents will get just as much enjoyment out of the film as their much-shorter offspring.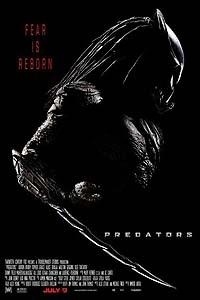 On the other end of the ratings spectrum is Fox's decidedly intense R-rated sequel (or re-boot) of the long-standing franchise which has emerged over the years in several iterations including the first "Predator" in 1987, "Predator 2" in 1990, "AVP: Alien Vs. Predator" in 2004 and "Aliens vs. Predator: Requiem" in 2007. 
Adrien Brody, has had quite the sci-fi filled summer with "Splice" and now with this film he seems to be furthering this career change and go against type with a role that could not be farther from his Oscar winning turn as  Wladyslaw Szpilman in Roman Polanski's "The Pianist."  The newly chiseled star is obviously extending his range from the quirky and sensitive characters that personify his typical roles and breaking into action star territory.  Of course, the premise of an elite military squad going toe to alien toe with a bunch of merciless predators looks like the perfect recipe for summer fun and its nice to see a solid R-rated down and dirty action movie like the ones we used to get from Michael Bay finally hitting the multiplex.  Fun fact: both "Predators" director Nimrod Antal and Adrien Brody are of Hungarian descent.
Summer revenues took a huge uptick in the wake of last week's huge performance by Summit Entertainment's "The Twilight Saga: Eclipse" and a nice extra boost from the unexpectedly strong performance of Paramount's "The Last Airbender."  This was manifested by Summer attendance going from an 11% deficit to a 5% deficit in the course of one week and summer box office revenues going from 4% down to 1% ahead after the Fourth-of-July weekend.  This is all good news for an industry that has been on a revenue roller-coaster ride from the beginning of the season. Next Wednesday look out for Nicolas Cage in Disney's PG family adventure "The Sorcerer's Apprentice" and then the much-anticipated "Inception" from Warner Bros. starring Leonardo DiCaprio and directed by Christopher Nolan.