Disney Is Turning The Matterhorn Into A Movie After All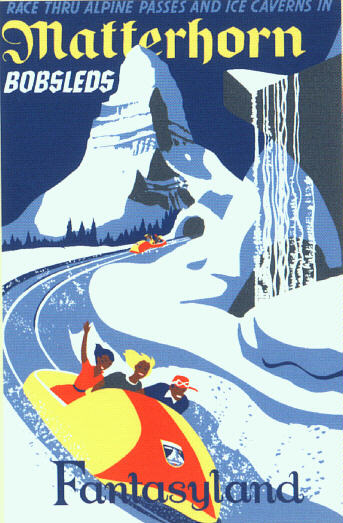 Well, that joke about The Matterhorn becoming Disney's next high-octane thriller just became real. Disney just hired screenwriter Justin Dean Hall to get moving on a script for the forthcoming Disneyland-attraction-to-screen flick.
For some reason, the folks at Disney decided it would be best to call the adaptation The Hill instead of The Matterhorn. Why? Who knows. We all know what the movie's really about, why give it a boring name to create some paper-thin semblance of originality? It's based on the ride, which is why Disney kids like myself are going to be forced to see it out of loyalty.
Even so, they seem to be sticking to the simplest plot, which is probably for the best. Like on the ride, we find a set of adventurers going to the top of the mountain and they "encounter a Yeti on the way down." (Fun fact: the yeti on The Matterhorn ride is named Harold and I sincerely hope that makes it into the flick.) Seriously, add a few jostling bobsleds, some yodeling polka music, and the smell of cotton candy and you've just recreated the Disneyland ride. Of course, there's no word yet on whether or not there will actually be bobsleds in the film, but if there aren't Disney may have a few miffed fans to answer to. (Me.)
Source: THR