'Dragon Tattoo' Actor Michael Nyqvist Is The New 'Mission: Impossible' Villain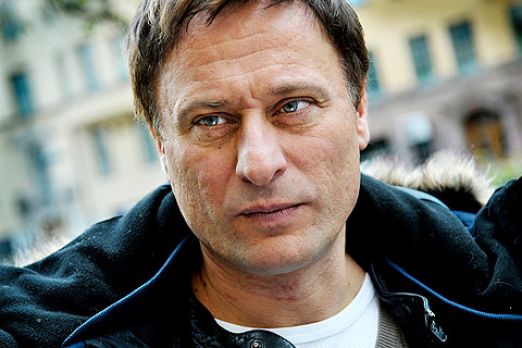 Michael Nyqvist, the Swedish actor best known for playing journalist Mikael Blomkvist in the international hit thriller The Girl with the Dragon Tattoo, is about to make the jump to Hollywood.  According to Heat Vision, the 49-year-old actor has been cast as the lead villain in Paramount's upcoming Mission: Impossible 4, opposite Tom Cruise and new addition Jeremy Renner.
According to Swedish tabloid Nojes Bladet, Nyqvist just landed in Prague, where filming is set to begin this week.  "I'm having to train kickboxing and such every day," Nyqvist told the paper (via Google Translate).  "In the end, Tom Cruise and I have a fight as it will take three to four weeks to film, there will be stunts where we are using ropes and such."  Adds Nyqvist, "I like Tom Cruise.  He is damn nice."
While Paramount hasn't issued any kind of statement as to who Nyqvist's character will be, certainly a third act showdown between Tom Cruise and the Swede hints at an arch villain-type role of one kind or another.
Former Pixar director Brad Bird (The Incredibles, Ratatouille) is set to direct with a script from Andre Nemec and Josh Appelbaum, with a healthy dose of oversight from producer extraordinaire J.J. Abrams.  Principal photography begins with Nyqvist, Cruise, Renner, Paula Patton, Vladimir Mashkov, Ving Rhames, and Simon Pegg on location in Vancouver, Prague, and Dubai this month, ahead of a December 2011 release.
Source: Heat Vision