'Due Date' Writer Getting Love From Studios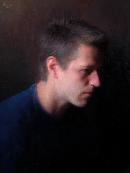 Whenever a relatively new writer gets hot in Hollywood, I'm always pleased. We've come a long way since the writer's strike of 2007 and, though it's still a highly competitive and often under-appreciated trade, this next piece of news brought a smile across this journalist's face.
Variety reports that Due Date writer Adam Sztykiel has sold a comedy pitch The Fight Before Christmas to Fox and the studio has immediately set the project up at Shawn Levy's (Date Night, Night at the Museum) 21 Laps production banner. Other than disclosing that Fight is a family-centered comedy, studio's keeping the logline under wraps. Levy may direct after he wraps Real Steel for DreamWorks, which is set to begin shooting next month.
Additionally, and more interesting in my eyes is the news that Sztykiel has been hired to re-write Lionsgate's The Game (not to be confused with David Fincher's 1997 mind-screw), an adaptation of Neil Strauss' novel The Game: Penetrating the Secret Society of Pickup Artists. The film centers on a community of pickup artists who offer their tips for seduction for the right price. Newcomer Ari Sandel will direct.
I think that The Game has huge R-rated potential, akin to what The Hangover and Knocked Up did for adult themed comedies. With the right lead in both of these new projects, Sztykiel's name should get a whole lot more recognizable in the near future (but no less hard to pronounce).