It's Us or Them: New 'Ender's Game' Posters Want You To Enlist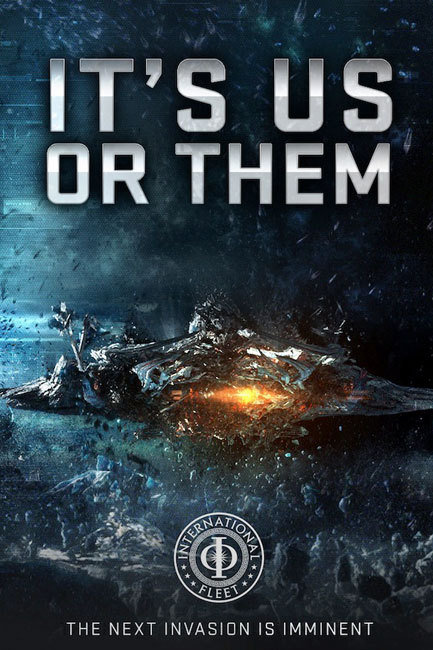 Summit Entertainment
The next invasion is imminent in a set of glossy new posters for Ender's Game. 
In the film, based on the middle school classic written by Orson Scott Card, humanity managed to fend off a looming extraterrestrial threat, but only by the skin of their teeth. Now, in order to prepare for the next invasion, the international fleet selects the most gifted children from across the world to take part in battle school, a training ground for the future commanders of Earth's military. The weight of mankind's survival rests on the tiny shoulders of Ender Wiggin (Asa Butterfield), the most gifted of the battle school students. Joining Asa is an all-star cast featuring Harrison Ford, Abigail Breslin, Viola Davis, and Sir Ben Kingsley.
Summit Entertainment
The new posters are scrawled with a couple of propaganda-style slogans that should stir hearts an enliven the war effort. The first poster features a "Bugger" spacecraft being blasted into pieces along with the rallying call, "It's us or them." The other features a troop of battle school students marching in front of a futuristic military facility with the words "Seeking Leaders" emblazoned on the top. I can almost hear the thumping drums and pomp and circumstance through the pixels.
The film has had its own share of controversy due to the unsavory views of the book's author, but as long as the film culls from what's inside the novel and not the distractions outside of it, Ender's Game should be a great character-driven sci-fi spectacle.
More:
Should We Boycott 'Ender's Game'
The Video Game References in 'Ender's Game' Trailer
Asa Butterfield Reveals Painful 'Ender's Game' Training Regiment
---
From Our Partners:


A Complete History Of Twerking (1993-2013) (Vh1)


15 Stars Share Secrets of their Sex Lives (Celebuzz)