Exclusive: Thomas Dekker Searches for His Son in Intense 'Angel's Crest' Clip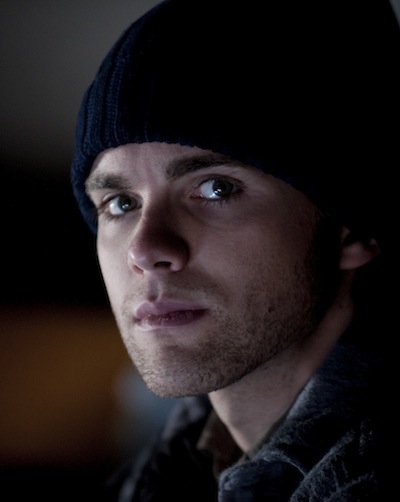 Being a single dad in your early 20s isn't easy. The task becomes infinitely more difficult when, without warning, your child goes missing.
That's the premise for the somber new drama Angel's Crest, starring Thomas Dekker (The Sarah Conner Chronicles), Jeremy Piven (Entourage) and Lynn Collins (Wolverine, the upcoming John Carter), and as you expect, it's heavy stuff. As you'll see from this exclusive clip from the film, Ethan's (Dekker) hunt for his three-year-old son Nate is all the more difficult when navigating the snowy forest terrain of Angel's Crest.
Angel's Crest is now available on demand and pops into theaters on December 30.