'Fast & Furious 7' Filming Suspended, May Be Scrapped Entirely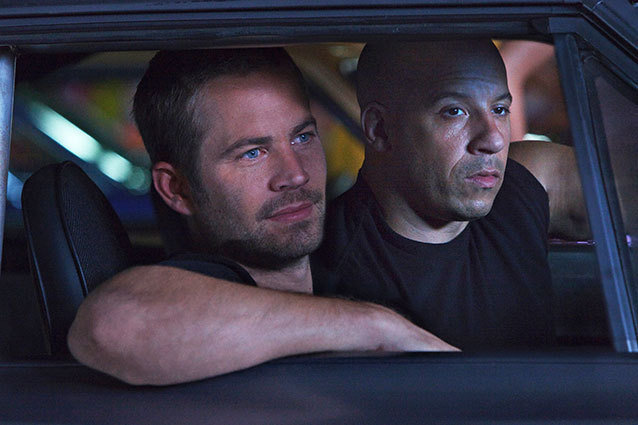 Copyright Universal/courtesy Everett / Everett Collection
For the immediate future, it appears as if the Fast and Furious franchise is going to take a break from filming. According to The Wrap, the production for Fast & Furious 7 has been put on haitus in the wake of the unexpected death of Paul Walker. 
With only a little over half of his scenes filmed, the death of Walker in Saturday's car crash has led to quite a conundrum for Universal and director James Wan. The nearly $200 million project has come to a screeching hault, and those involved with the production of the film have been in talks about how to proceed with the seventh film.
On Wednesday morning, Universal released a statement confirming the report that production has been suspended:
"Right now, all of us at Universal are dedicated to providing support to Paul's immediate family and our extended Fast & Furious family of cast, crew and filmmakers. At this time we feel it is our responsibility to shut down production on Fast & Furious 7 for a period of time so we can assess all options available to move forward with the franchise. We are committed to keeping Fast & Furious fans informed, and we will provide further information to them when we have it. Until then, we know they join us in mourning the passing of our dear friend Paul Walker."
So what does this mean? It means that studio execs and those involved in the film haven't decided what they're going to do yet, and honestly, that's probably the best move they could make in light of Walker's death. There will most likely be negatives and positives to any path they choose to go down, and therefore it is vital that they take the time to make the best decision. Here are a few possible outcomes that we think could happen:
They continue as planned:
But this seems unlikely as there isn't enough material with Walker in it to have a complete movie.
They scrap the film entirely:
The Wrap reports that this option is definitely viable. While it's not the best case scenario, the studio has insurance that would cover the costs. However, this probably isn't going to happen. (And we definitely don't think Walker would want things to turn out this way.)
They rewrite the film and take Walker entirely out of the script:
But this wouldn't do justice to the time and energy that Walker put into the franchise. It would be a dishonor to his memory, the franchise, and his fans.
They rewrite the film, but keep certain scenes that Walker filmed in the movie:
Who knows what footage the film already has, but hopefully there is something in there that they can use so that Walker can still be in the film. This would mean that Walker could possibly get a suiting farewell, and the storyline could respectfully continue on without him.
Whichever option Universal and Wan decide to go with, the fact that their taking the time to consider all possible options is a good sign that they're trying to do good by both Walker and the franchise's fans, and that's all we can ask for.
Fast & Furious 7 was originally set to hit theaters July 11, 2014.