Fantasy Casting the Supporting Characters in 'Fifty Shades of Grey'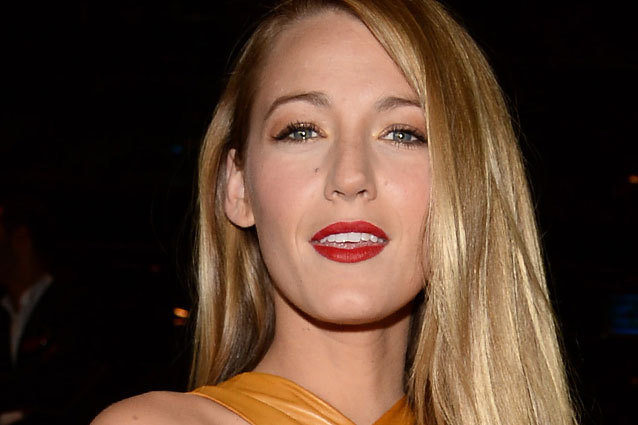 Venturelli/Getty Images
Whether superfans of the trilogy like it or not, the lead roles in the Fifty Shades of Grey film adaptation have been cast: Charlie Hunnam and Dakota Johnson are the new Christian Grey and Anastasia Steele. This casting decision made huge waves, as many folks had their hearts set on other actors, but Hunnam and Johnson are capable talents who can absolutely bring these roles to life. Still, there's the question of the supporting cast, which could also make a big difference in how the film pans out. Christian and Ana are obviously a huge deal, but there are many minor characters in the books that affect the steamy story of love, sex, and BDSM. Based on character descriptions and our desire to see…well, more hot people in the cast, here are our choices for the supporting cast of this highly-anticipated movie.
Blake Lively as Kate Kavanaugh 
We so see Gossip Girl Blake Lively as Anastasia's blonde bombshell of a BFF. Gorgeous, outspoken, and a little bit overbearing — we think Blake could pull it off.
Jay Hernandez as José Rodriguez

Not everyone will remember this cutie, but Jay Hernandez first caught a lot of eyes when he starred alongside Kirsten Dunst in Crazy/Beautiful. Since then he landed a role on the popular ABC series Nashville, and we'd love to see himback on the big screen as Ana's hot photographer friend.
Paul Walker as Elliot Grey
Christian Grey's older brother needs be played by someone who's just as good-looking, but a little less intense. And since he actually ends up with Kate Kavanaugh (our Blake Lively), then we had to think of someone who would pair up well with her. Enter Paul Walker. The Fast & Furious actor adds a little more eye candy to the cast (no such thing as too much of that), and he and Hunnam could totally pass as brothers from another mother.
 Diane Lane as Elena "Mrs. Robinson" Lincoln

Mrs. Robinson is the beautiful, dominating older woman who turned young Christian Grey into the complicated (and somewhat frightening) man he eventually becomes. There's only one woman who we think could pull off this sexual and somewhate severe role. Diane Lane…but only if she channels her character from Unfaithful. 
More:
Charlie Hunnam Talks '50 Shades' Chemistry With Dakota Johnson
Sam Taylor-Johnson Directing '50 Shades Of Grey'
Fantasy Casting J.K. Rowling's Detective Novel
---
From Our Partners:


40 Most Revealing See-Through Red Carpet Looks (Vh1)


15 Stars Share Secrets of their Sex Lives (Celebuzz)