For Your Consideration: 'Miracle on 34th Street' on Netflix Watch Instantly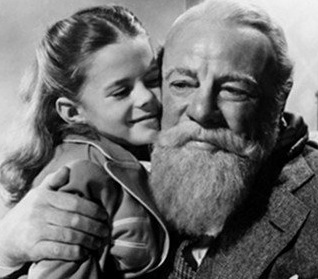 It's two days to Christmas. Have you gotten all your shopping done? No? Well, that's to be expected.
But now that you have all this family in town, occupying your house like so many Wall Street protestors, when will you possibly find the time to sneak away and grab those last minute gifts? Not to worry: Netflix has you covered. They have plenty of classic Christmas films streaming through their Watch Instantly service that can serve as a fitting distraction for your relatives while you procure the presents. We hope you'll strongly consider selecting the 1947 classic Miracle on 34th Street for just that purpose.
Who Made It: Miracle on 34th Street was directed by George Seaton. Before directing what would be his most popular film, arguably followed closely by Airport, Seaton was a writer. Most notably, within his career as a writer, he was an uncredited co-writer on the screenplay for The Wizard of Oz.
Who's In It: The headlining actress of Miracle on 34th Street is Maureen O'Hara. O'Hara was best-known for her cinematic collaborations with John Wayne: Rio Grande, The Quiet Man, and McClintock!, to name a few. However, the most noteworthy star in Miracle on 34th Street is also the film's youngest star: Natalie Wood. Wood plays the precocious little girl who does not, at first, believe in Santa Claus. Her brilliant acting career was sadly largely overshadowed by her tragic drowning death in 1981—a case that was recently reopened.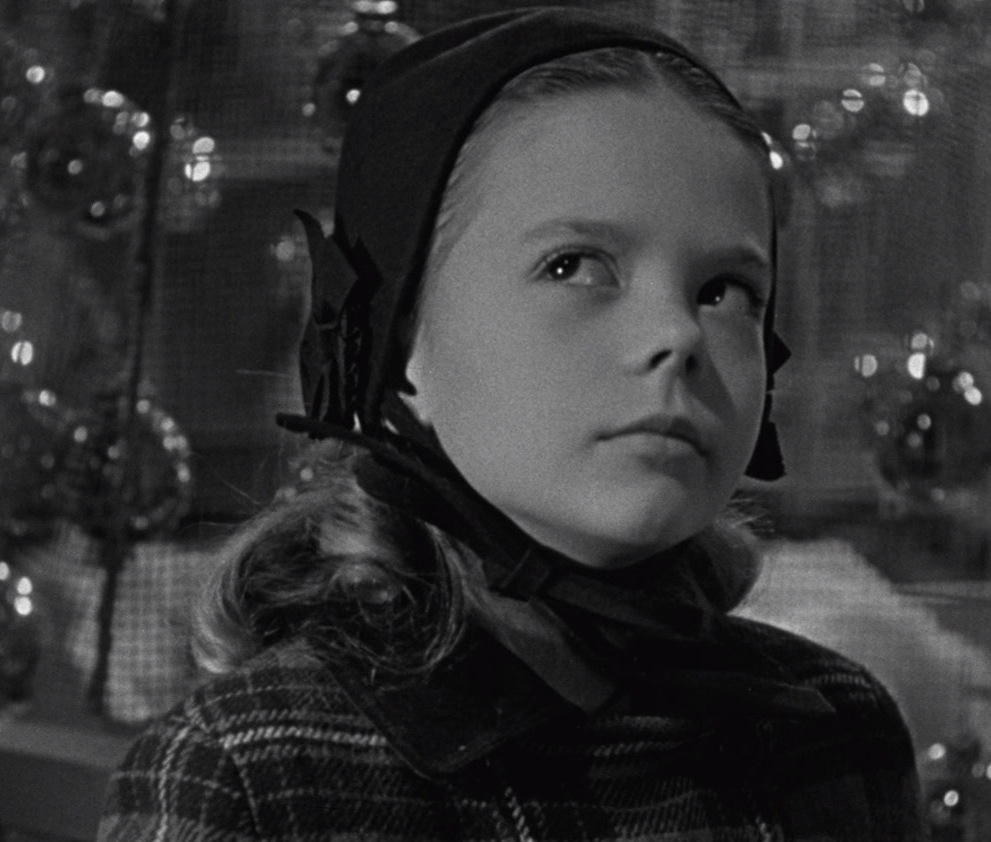 What's It About: A young Macy's executive has a problem on her hands when the actor chosen to portray Santa Claus in the annual parade turns up drunk. A kindly old man, who looks the part, fills in and proves to be very adept at the role. She asks the man to continue on as Santa at the store as well. But soon it becomes clear that this old man thinks he actually is Santa Claus. A malicious store employee, who fancies himself a psychologist, tries to have the poor man committed. Is he crazy? Is he telling the truth?
Why You Should Watch It:
Miracle on 34th Street finds lofty purchase upon nearly everyone's list of favorite Christmas films for many reasons, not the least being the young Natalie Wood as little Susan. She plays the pragmatic wunderkind with such sincerity that it never once becomes cloying how far her character is advanced beyond her years. She is absolutely adorable despite her pessimism. Her turnabout at the end of the film is enough to bring even the biggest holiday humbug to tears.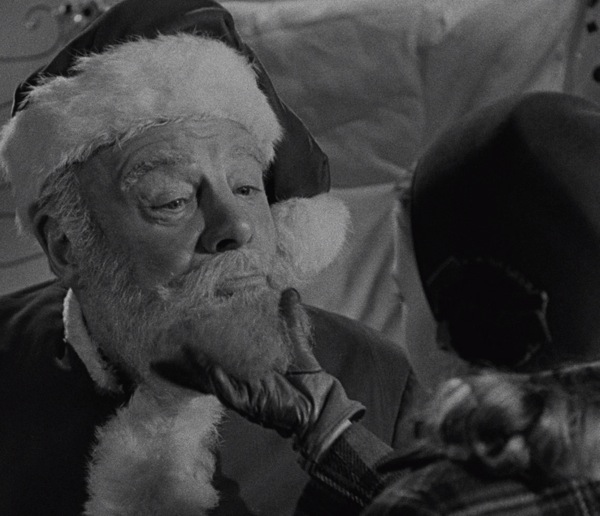 Actor Edmund Gwenn is easily one of cinema's best Santas. His easy joviality and genuine good will toward nearly every other character in the film constructs the pitch perfect disposition for the jolly old elf. His beard and stature augment the effect by creating the familiar physical archetype of St. Nick himself. His devotion to children, and to bringing happiness and joy to everyone, creates some of the film's sweetest moments. When he is presented with the little Dutch girl, who is told there is no way Santa could possibly understand her, he suddenly launches into fluent Dutch. The way her face lights up will send a reindeer-sized lump to your throat.
What is interesting about Miracle on 34th Street, is how it acknowledges the cynicism of the season. The main character is a Macy's employee to represent the over-commercialization of Christmas. Little Susan is an unfortunate example of how jaded people can become toward the magic of the season; hence her initial rejection, even at an early age, of childish whims. The triumph of this film is not its portrayal of these sad perceptions of the holidays, but how Kris Kringle is able to change their perceptions and, just by virtue of his generous heart and kind spirit, restore their faith in the most wonderful time of the year.