'Gangster Squad' Writer To Pen 'Logan's Run' For Warner Bros.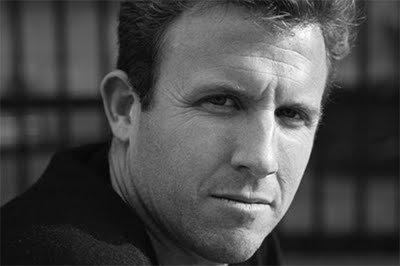 Some guys become cops because they know that chicks dig dudes in uniforms. Others do it because they're adrenaline junkies. Yet some do it because they know that the experience they'll get from their time on the force could lead to a career in entertainment. A family friend of mine and ex-NYPD officer had a partner who retired from the Department and went on to become a consultant and technical advisor on shows like Law and Order and Blue Bloods, which is cool and all but not as cool as the second act of the career of Will Beall, an ex-LAPD officer who has become a sought-after Hollywood scribe.
Beall's script for Gangster Squad was just greenlit at Warner Bros., where the project had attracted numerous top directors before Ruben Fleischer officially came on board to helm. The studio is apparently very happy with his gritty, corruption-filled story of crime-fighting in the City of Angels in the 1940s because it has just hired him to re-write one of its high-priority tent poles: the long-gestating remake of the '70s sci-fi hit Logan's Run. Nicolas Winding Refn will direct the ambitious chase flick with Ryan Gosling stepping into Michael York's shoes as a "Sandman", or executioner in a future society where individuals are put to death once they reach a certain age, who joins a resistance of "Runners" (those who choose exile over death) after he realizes the error in his ways.
Joel Silver and Akiva Goldsman are producing while Alex Garland (28 Days Later, Sunshine) wrote the first draft of the screenplay, which Beall will revise. While I'm not too familiar with Beall's work (I don't watch Castle, on which he's a lead writer, because it looks like a contrived piece of garbage), I have lots of faith in Warner Bros. as it is one the very best outlets for quality entertainment in the world. Gangster Squad, based on a series of LA Times articles, sounds like a pulpy, stylized masterpiece in the making and Beall was also tapped to write Warner's Lethal Weapon reboot (also to be produced by Silver), so I'm on board with this guy until I'm given reason to think otherwise. As for Logan's Run, it's one of my favorite sci-fi films from years past, so I'm dying to see it on the big-screen for the first time.
Source: THR