Get a Bird's-eye View of 'Hunger Games: Catching Fire' Courtesy of Google Maps — PICS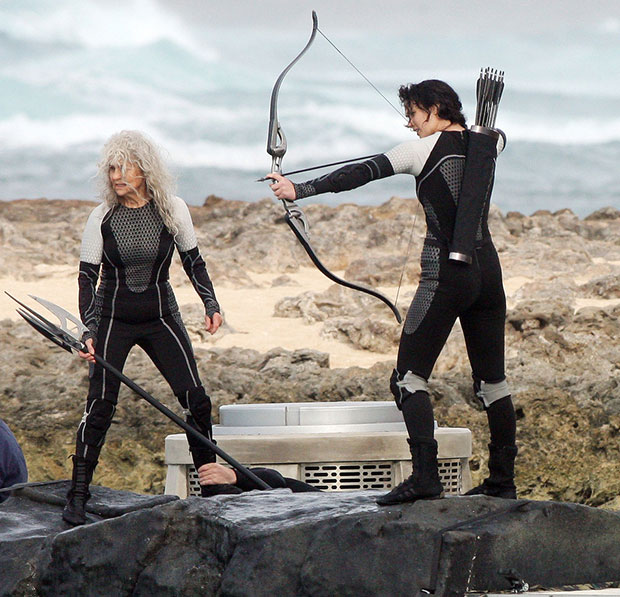 When Hunger Games fans are starving for info — it's been nearly two weeks since official images were released from the highly anticipated sequel The Hunger Games: Catching Fire — they will go to great lengths to quell their craving. And it seems they're so jazzed about the sequel, they've done borderline government-level intel work.
RELATED: New 'Hunger Games: Catching Fire' Set Pics: Are They What You Imagined?
Speaking of quell, the latest achievement by the Hunger Games intelligence agency is none other than a glimpse of the massive arena setting for the 75th Annual Hunger Games, aka the Quarter Quell. Knowing director Francis Lawrence and his production team shot part of the competition at Atlanta's Clayton County International Park, the folks over at Mockingjay.net hacked into the Google Maps database (Okay, less technical — conducted a search using Google Maps) to discover snapshots of the starting point for Katniss and the other unlucky tributes.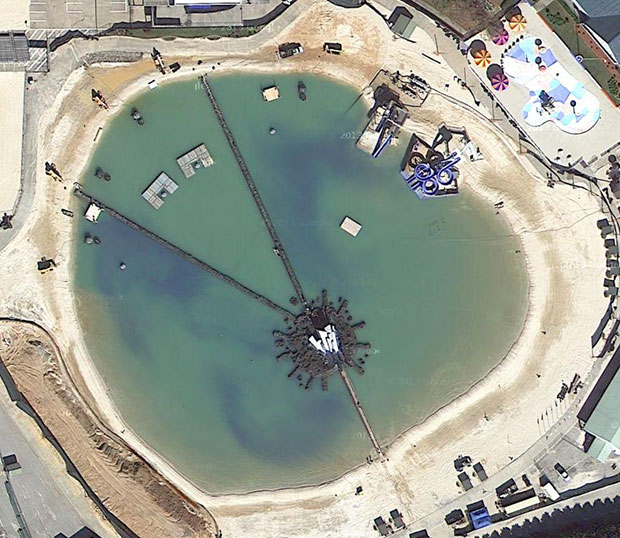 This isn't the first competition hosted at this location. The park's "beach" was constructed in to host the 1996 Summer Olympics' beach volleyball tournament. One imagines the Hunger Games is a bit more violent than the volleys of bumps and spikes, considering the watery arena sports the launching pads for the tributes and the center stash of weapons with which they'll be slicing and dicing each other.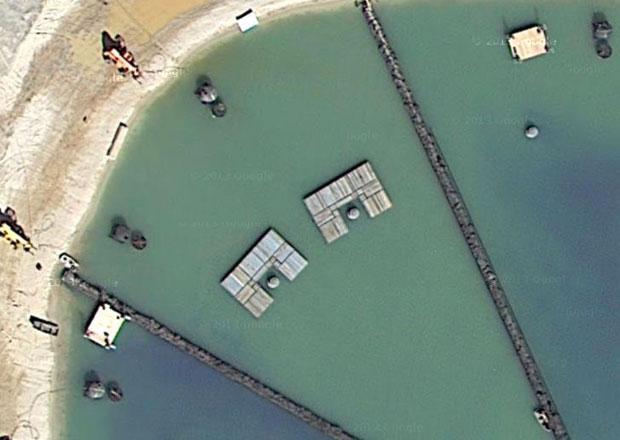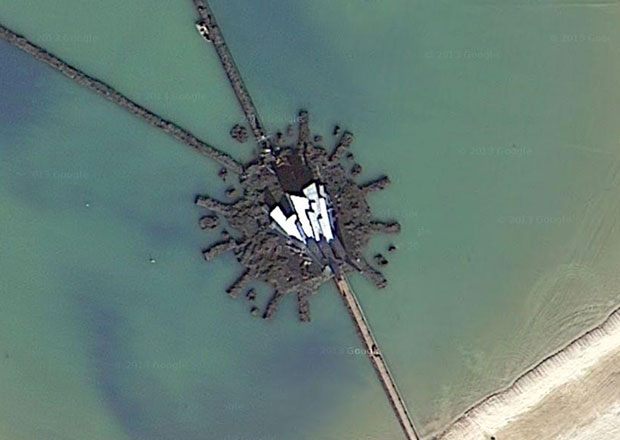 One mystery remains: Is there a new scene in Catching Fire that involves Katniss, Peeta, and Finnick duking it out with their foes on a water slide?
Probably not. The Hunger Games: Catching Fire, starring future Oscar-winner Jennifer Lawrence, Josh Hutcherson, Liam Hemsworth, and Sam Claflin, arrives Nov. 22, 2013.
RELATED: 'Hunger Games: Catching Fire': Katniss and Finnick! — PICS
Follow Matt Patches on Twitter @misterpatches
[Photo Credits: Juan Sharma/Goodrich/Pacific Coast News; Google Maps (4)]
---
You Might Also Like:

 Adam Brody, Leighton Meester Dating?

'Smash' Crashes in Ratings: What Went Wrong

'Walking Dead' Tops Deadliest Shows: Exclusive