Gore Verbinski May Direct 'The Lone Ranger'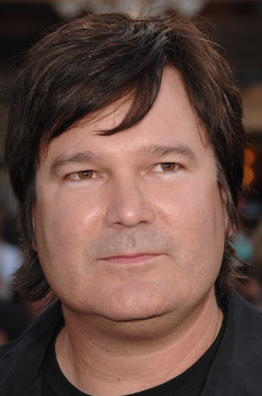 With his first film since 2007's Pirates of the Caribbean: At Worlds End – the CGI production Rango – wrapping its post-production soon for an early 2011 release, director Gore Verbinski is ready for more live action. Though he is still connected to Universal's video game adaptation BioShock as a prodcuer, he will not be directing the sci-fi horror film. Instead, the 45-year-old musician-turned-filmmaker is considering a reunion with his Pirates producer and star Jerry Bruckheimer and Johnny Depp with Disney's highly anticipated reboot of the classic Western hero The Lone Ranger.
Deadline reports that Verbinski is in talks to get behind the camera of this long gestating project, which Depp committed to long ago (he'll play the Ranger's Native American sidekick Tonto in the film, which has a very tentative 2012 release date). His involvement could very well pull the project out of its stalled state and attract a major star to the lead role, which is still uncast. George Clooney was once linked to it, but his name has fallen off of the radar.
I'm of the mind that Verbinski would be a solid choice for this film. He's tackled various genres before – including swashbuckling pirates and dark horror with The Ring – and is able to conform to each one while bringing his own unique visual and tonal style to each. He's proven that he can make fun, four-quadrant blockbusters but  also create tension and build strong characters throughout the spectacles of his super sized productions and The Lone Ranger deserves nothing less from a filmmaker. I, for one, fully endorse his hiring and hope that it will inspire A-lister's to saddle up for what is sure to be an awesome cinematic experience.
Source: Deadline