Gwendoline Christie's Gender Swapped 'Star Wars: Episode VII' Role: Good or Bad?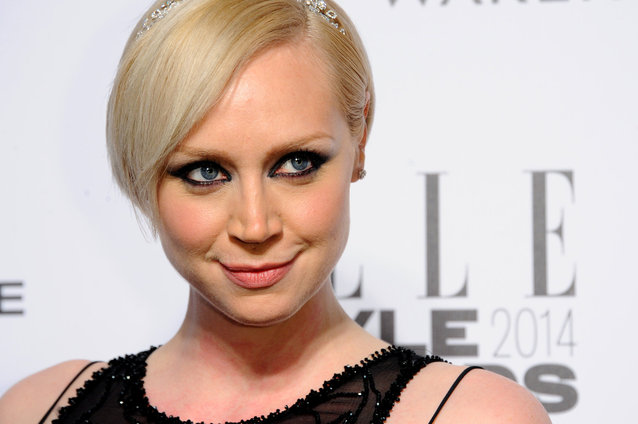 Getty Images/Anthony Harvey
Since Gwendoline Christie joined the cast of Star Wars: Episode VII back in June, rumors have leaked that Brienne of Tarth will be going over to the Dark Side. According to Badass Digest, Christie will play an imperial Commander – specifically, the commanding officer who hunts down John Boyega's character after he deserts his post. But as exciting as the idea of Christie playing the antagonist is, there's a bit more to this rumor, as the site also posits that her role was originally written for a man.
Send your minds back several months, when casting announcements for the film were just a distant hope and every actor in Hollywood was reportedly in talks for the role. Around that time, Benedict Cumberbatch was one of the names being thrown around for a part, and as Badass Digest says, he was in talks to play an Imperial Officer. According to one of their sources, a major role in the film was re-written from male to female, all of which leads them to believe that Christie's role is indeed the one that has been gender swapped.
It might just be a rumor, but it's an exciting one, and outlets and fans have already shown support for director J.J. Abrams' decision to make such a progressive change to the Star Wars universe. Casting a woman as an authoritative villain isn't unheard of, but it is rare, and giving the role to someone like Christie over an actor like Cumberbatch is an interesting, unexpected twist on the typical sci-fi archetypes. It's always a big deal when major blockbusters have better roles for female character than just being the films' eye candy or damsel in distress, but to have Abrams make such a significant change to this particular universe also helps modernize things a bit. The original films might have had a strong female character in Leia, but she was the only prominent female character; by contrast, Episode VII seems to be lining up several complex, surprising roles for their actresses, including Lupita Nyong'o's rumored Sith and Daisy Ridley's alleged Jedi knight.
Whether we like it or not, roles like an Imperial Commander are generally thought of as male ones, and so casting Christie in such a role subverts the typical expectations that the role would be played by the standard "British white guy" that has become the go-to type for blockbuster villains. It opens the door for more women to take on roles like that, ones that we might subconsciously consider to be a manly character, which in turn opens the door for more Hollywood blockbusters and sci-fi projects to diversify their cast lists a bit.
But even though we might automatically consider an Imperial Commander to be a man, it might not have be written that way in the first place. There's nothing in the character description to suggest that it wasn't a gender-neutral role all along.  It's entirely possible that the script has always called for a woman to play the part, especially since Cumberbatch was in talks for the film back when they were using a script from Michael Arndt. Abrams and Lawrence Kasdan have since taken over as writers, so it's entirely possible that this Imperial Commander is a completely different one than the character that Cumberbatch was up for.
Still, even if the role was meant for Christie all along, it's hard not to get excited about seeing such a talented actress get a prominent, compelling role. Her performance as Brienne of Tarth on Game of Thrones has proven that she can be both compelling and compassionate, both of which will likely come into play in her Star Wars role. In fact, she might even be better suited to this role than Cumberbatch would have been, as she has a great deal of experience portraying a character that is often authoritative and intimidating. Whether or not the Imperial Commander role was written for her, it's hard to imagine anyone, male or female, who could do a better job with it than Christie could.
Besides, if she's half as good with a light saber as she is with a sword, she'll have no trouble keeping the entire galaxy in line.