Hollywood.com at Sundance 2013: 10 Movies We're Dying to See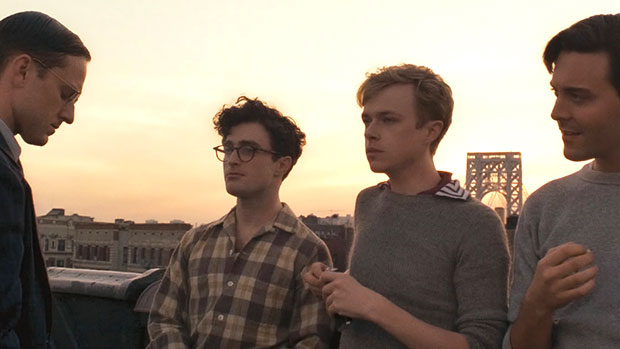 This year, Hollywood.com will once again be jetting off to Park City, Utah for the prestigious Sundance Film Festival. For 10 days, the small mountain town becomes the epicenter for all things movies, with A-List stars and filmmakers from around the world congregating to get their taste of independent cinema.
Sundance plays host to movies big and small, with comedies starring our favorite funny people, dramas sporting famous faces ready to blow us away, and complete unknowns ready to emerge as the next Beasts of the Southern Wild. Just because you've never heard of the director, lead actor, or lead actress doesn't mean the movie and its crew won't be walking the red carpet at the Oscars next year. This is where the journey begins.
To prepare you for the discoveries to come, our two correspondents on the ground in Park City, Matt Patches and Brian Moylan, sifted through the hundreds of films playing the festival to whittle down a list of their most anticipated list. The top 10 has a little bit of everything — check out their picks and keep your eyes peeled for more Sundance coverage to come:
ACOD
We've seen Adam Scott and Amy Poehler fall in love on Parks and Recreation, but can we buy them as adversaries? Scott plays a befuddled guy (and inspiration for his shrink's self-help book) who is trying to broker peace between his long-divorced mother (Catherine O'Hara) and his father (Richard Jenkins), who is married to the zany Poehler. If this is half as funny as it sounds, it will be the funniest movie of the festival. — Moylan
Ass Backwards
Every Sundance has its handful of breakouts and with a costarring role in the David Sedaris adaptation C.O.G. and a prominent part (as well as co-writer credit) on the midnight premiere Ass Backwards, that festival star could be Casey Wilson. She's due for it too: a brief stint on Saturday Night Live led her to become a regular on Happy Endings, and now she has her own flick. Ass Backwards, which follows two women who "both tied for dead last in their hometown beauty paganent" way back when, sounds twisted in all the right ways. — Patches
Before Midnight
This past summer, Ethan Hawke, Julie Delpy, and director Richard Linklater headed to Summer to shoot the third entry in their "Before trilogy," the story that began with a romantic chance meeting in 1995's Before Sunrise and resurfaced for 2004's Before Sunset. Can the trio continue the magic by having the intertwined lives of Celine and Jesse connect again? With a heap of emotion invested in the fictitious pair, I sure hope so. — Patches
Blue Caprice
Sundance's NEXT category features a slate of low, low-budget films contending with the star-driven movies that have now become a staple. They're usually amazing too, which is why I'm keeping an eye on Blue Caprice, a black and white docudrama that puts us in the middle of the 2002 Beltway sniper attacks, all from the perspective of the shooters. My heart is racing already. — Patches
The East
Brit Marling and director Zal Batmanglij blew attendees minds in 2011 with their cult sci-fi thriller Sound of My Voice and they return this year to Sundance with a project that's equally mysterious. The East focuses on a contract worker infiltrating an eco-terrorist group — not too dissimilar sounding from Sound of My Voice. Marling returns, joined this time by Ellen Page and Alexander Skarsgård. A larger scope should give Batmanglij more playing room, and even more of a chance to repeat their previous success. — Patches
Kill Your Darlings
Daniel Radcliffe makes his first Sundance appearance playing poet Allen Ginsberg during his days at Columbia University. With a bevy of great actors (including Dane DeHaan, Ben Foster, Michael C. Hall, Jack Huston, Elizabeth Olsen), Kill Your Darlings may approach the biopic with recognizable indie sensibilities, but it's on our radar just to see if Radcliffe has a real dramatic life after Potter. — Patches
NO
What do we want for Sundance? Socially conscious indies from around the world that make us think while being entertained, right? Well, that and pictures of celebs in ski gear. No one will be skiing in this Chilean movie where Gael Garcia Bernal plays a real-life ad man in the '80s who engineered a campaign to get voters to oust dictator Augusto Pinochet. This checks off every box in the Sundance requirements while seeming original at the same time. — Moylan
Prince Avalanche
After two misses with Your Highness and The Sitter, David Gordon Green returns to his indie roots for Prince Avalanche. Pairing two actors I can't help but love, Paul Rudd and Emilie Hirsch, the film should meld the director's penchant for comedy and past character study work. If it's a happy medium, it should be one of the festival's best. — Patches
The Spectacular Now
The addiction drama Smashed was one of the best movies to play 2012's festival. Director James Ponsoldt returns to Sundance with his next, The Spectacular Now, adapting similar themes (alcoholism appears to be an important part of the tale) to a story of adolescent relationships. Miles Teller and Shailene Woodley, two up-and-comers with thoughtful work to their names, star, giving us hope that the movie digs deeper into youth culture than most Hollywood films would even allow. — Patches
Two Mothers
What's the only thing better than a movie about a woman falling in love with her best friend's son? A movie about two best friends falling in love with each other's sons! When the two mothers are played by Naomi Watts and Robin Wright (no more Penn) and directed by Anne Fontaine, it's sure to be a deep psychological insight about love and longing rather than the rom-com set up it sounds like. — Moylan
What movies are you looking forward to hearing more about? Check out the films announced to play Sundance and tell us!
Follow Matt Patches on Twitter @misterpatches
[Photo Credit: Benaroya Pictures]
More:
Sundance Post-'Beasts': The Festival Is More Important Than Ever
'Upstream Color': The Mysterious Sundance Premiere 10 Years in the Making — TRAILER
Joseph Gordon-Levitt To Host 2013 Sundance Film Festival Awards Ceremony

Megan Fox's 12 Hottest Moments (Moviefone)