'Innocence of Muslims' Controversy Continues: Actress Refiles Lawsuit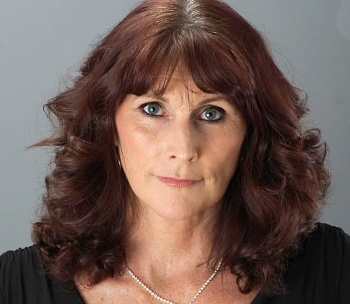 Yet another turn in the already troublesome and twisted tale of Innocence of Muslims, the controversial low budget, anti-Islamic film which has sparked debates, protests, and riots (sometimes violent and fatal) around the world. 
In addition to the religious and political unrest it has caused — not to mention reigniting the free speech debate — the film, which portrays the sacred prophet Muhammad in an offensive light, from producer, writer, and director "Sam Bacile" (real name Nakoula Basseley Nakoula) now finds itself in the center of yet another troublesome firestorm: a lawsuit from one of the film's stars who was tricked to appearing in the project under false pretenses. But, the 14-minute clip itself isn't the only thing caught in the crosshairs of all this, as YouTube now finds itself immersed in the controversy. 
Actress Cindy Lee Garcia (pictured) refiled her lawsuit (which includes claims of fraud, libel, and unfair business practices) in federal court on Wednesday, Sept. 26 in an effort to get Innocence of Muslims off of YouTube. She unsuccessfully attempted to convince a California judge to take the film off the website last week. 
Garcia's suit argues that YouTube cannot rely on the Digital Millennium Copyright Act because the company did not remove the video, even though she demanded so as a copyright owner. In a statement released to Hollywood.com, Garcia's attorney Cris Armenta details the suit against YouTube, Google, and Egyptian-American Coptic Christian from California, who is believed to be behind the making of the film.
The statement reads, "Ms. Garcia's lawsuit alleges that Mr. Nakoula violated her copyright over her performance in the film that she believed was an historical adventure titled Desert Warrior, until Mr. Nakoula posted the film on YouTube dubbed to give the appearance that Ms. Garcia had made incendiary accusations against a major Islamic religious figure. Ms. Garcia never signed a model release transferring her intellectual property rights to Mr. Nakoula or any production company." 
Additionally, "The lawsuit also names YouTube, LLC, the video sharing website on which the video has been posted, and YouTube, LLC's parent company Google Inc….Ms. Garcia's legal position, supported under the United States Copyright Act, is that at the point she delivered her "dramatic performance" and it was fixed to film, she became a copyright holder. Because she did not transfer nor assign her interest, her copyright interests remain intact." According to the official complaint filed to federal court, YouTube and Google has refused to take down the content. Hollywood.com reached out to YouTube regarding Garcia's lawsuit, but were not immediately available for comment. According to Reuters, "Google's attorneys said that the rights of an actor do not protect that person from how a film is perceived."
While Nakoula has been M.I.A. since clips of the film caused a worldwide uproar after being aired on Egyptian television on Sept. 8, Armenta's release claims "Ms. Garcia continues to receive death threats due to the film's misrepresentation of her performance". For instance, among the libel accusations, Garcia's character refers to Muhammad as a "child molester" in a scene, though she claimed to never speak those words and the line was dubbed in. 
"We are seeking the legally appropriate mechanism and the least politically controversial one to allow Google and YouTube to do the right thing," Armenta states. "Again, this is not a First Amendment case. But, the First Amendment does protect American's rights to freedom of express, and also the right to be free from expression." How Garcia fares this time around should prove to be a monumental statement regarding performers in copyright cases. 
[Photo credit: Picture People] 
More: 
Violent Protests Against 'Innocence of Muslims' Prove YouTube's True Power