Jason Statham Packs a Big Gun in 'Safe' Poster
In Safe, Jason Statham plays Luke Wright, a retired elite agent called back into the game when the Triads, the Russian mob, and a band of corrupt New York City officials pose a threat to national security, and, more importantly, a single Chinese preteen girl. Sounds pretty adrenal, relatively high-octane, more or less fast-paced, generally blood-pumping, basically edge-of-your-seat, and not hardly exciting.
And if Statham's no-nonsense grimace isn't enough to sell you on that cavalcade of synonymous descriptions, then perhaps a larger-than-life firearm shielding the star and the young girl he is honor-bound to protect will.
Safe
is directed by
Boaz Yakin
(
Remember the Titans
) and also stars
Catherine Chan
,
Chris Sarandon
,
Robert John Burke
, and
Anson Mount
. The film opens Apr. 27.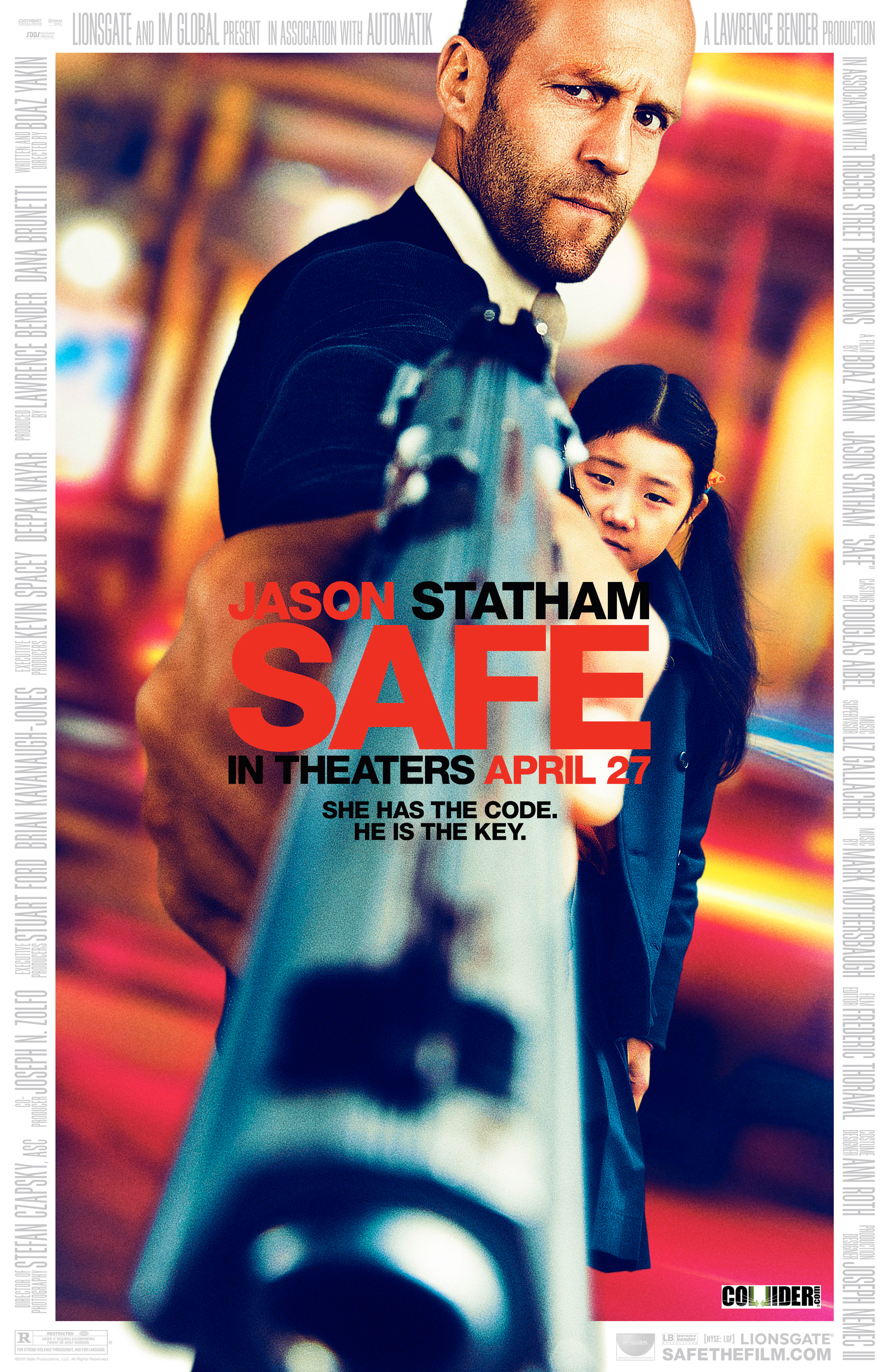 Source: Collider