Jason Statham's 'Safe' Trailer Lives Up to Its Title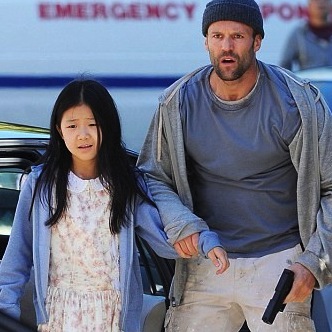 For whatever reason, I can't help but be excited by the prospect of a new Jason Statham movie. I know they're all carbon copies of one another—In MOVIE TITLE, Jason Statham plays a PROFESSION THAT REQUIRES HIM TO KNOW KARATE AND SHOOT GUNS, who finds himself embroiled in a devious plot spearheaded by AMBIGUOUSLY ETHNIC CRIME ORGANIZATION—but, there's no one more equipped to pull of those paint-by-number action flicks than everyone's favorite bald Brit.
In his new movie Safe, Statham goes through the motions once again, changing up the backdrop to the gritty streets of Manhattan. The title feels quite apropos, almost an admission from the filmmakers telling us they knew from the start their movie was a Jason Statham vehicle. That's confidence!
Check out the first trailer for Safe, which hits theaters March 2, 2012.
="font-style:>