Jonah Hill and Channing Tatum Show Off Their Guns in New '21 Jump Street' Posters
When people go back to school in the movies, they generally learn a few things they didn't pick up on the first time around. The value of hard work is the most common theme. But what is in store for Jonah Hill and Channing Tatum in 21 Jump Street? What do their characters—formerly an unpopular nerd and an airhead jock, respectively—stand to learn upon reentering their old high school as undercover cops investigating a drug ring?
And, more entertainingly, what does it seem like they'll never learn? From the looks of the below posters, how to pose appropriately for a photograph. Or handle firearms in a professional way. Or how to effectively run away from a wall of flames. But, presumably, statures of bravado are not all we'll be seeing in 21 Jump Street. With a cast including Brie Larson, Rob Riggle, Ellie Kemper, Dave Franco and Ice Cube, some substantial comedy is promised.
The movie opens March 16.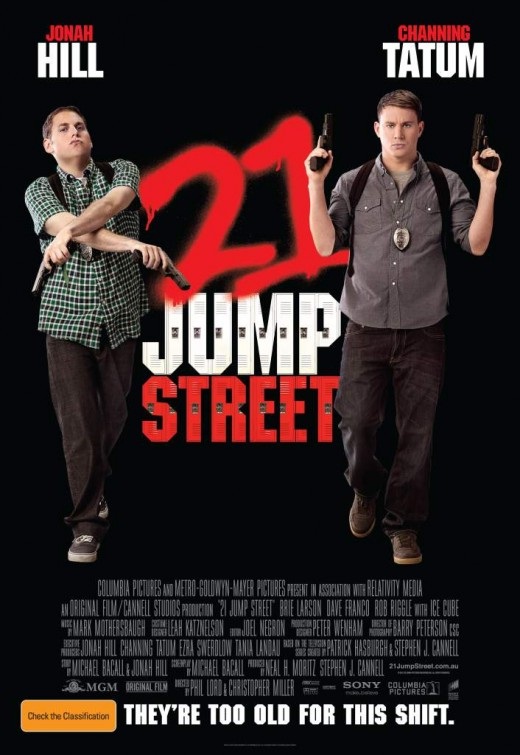 Source: IMP Awards