Joss Whedon Adding Quicksilver and Scarlet Witch to 'Avengers 2'? We Have a Better Idea!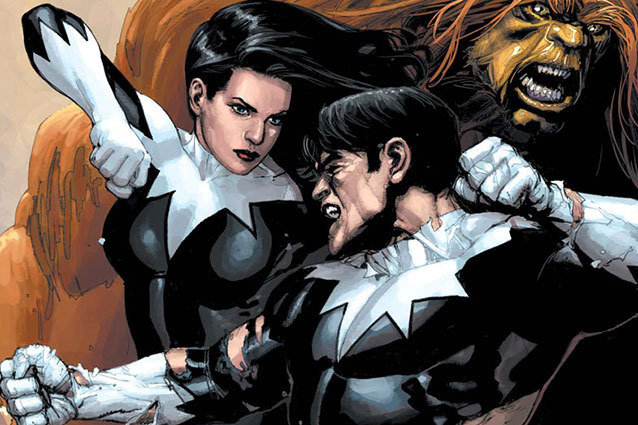 Yahoo (exclamation point!) Movies talked to Joss Whedon at the Iron Man 3 premiere last night (sadly he had no comment on Gwyneth Paltrow's dress) and what comes across as an off-hand remark is something of a huge bomb to comic book fans. Whedon, the writer director of Avengers (duh), says that he has a first draft of the Avengers 2 script complete. The reporters then asked how many scripts he would do and he said, "It's an evolution," and then added as if just an aside, "I've got these two characters, two of my favorite characters from the comic book, a brother-sister act. They're in the movie." 

What? New characters for the Avengers 2? That is amazing! Many comic book sites picked up on the fact that it might be Quicksilver and Scarlet Witch, both long-time Avengers in the comics. But there are some complications with that idea. The hot-headed speedster and his hex-casting twin are the children of Magneto, which would be a great cross-over with the X-Men movies, but the rights to the X-Men are owned by Fox, so they might not be allowed in an Avengers movie. 
So, what other brother/sister teams are there? Meet Northstar and Aurora. Yes, these Canadian superheros were a part of Alpha Flight and are not nearly as well-known as the other two, but they would be an amazing choice for the movie. They're both super-fast, have the power of flight, and when they get together they can produce blinding bursts of light. Even better, Aurora has multiple personalities and a history of mental illness and Northstar was the first comic book character to come out of the closet. A gay superhero would be amazing (and a first in a huge blockbuster) and a woman with mental trouble is always good for plot devices. Sign them up, Joss! What are you waiting for? 
Follow Brian Moylan on Twitter @BrianJMoylan
More:
Joss Whedon to Write and Direct 'Avengers 2'
No, Morris Chestnut Will Not Play The Black Panther in 'Avengers 2'
Gwyneth Paltrow Wore an Insane Dress to the 'Iron Man 3' Premiere
---
From Our Partners:


Eva Longoria Bikinis on Spring Break (Celebuzz)


33 Child Stars: Where Are They Now? (Celebuzz)